Mission acomplished! 3 minutes faster than last year! But lost 8 places in the last K. Check the course on my runkeeper :-) #race #running #triathlonlife #triathlontraining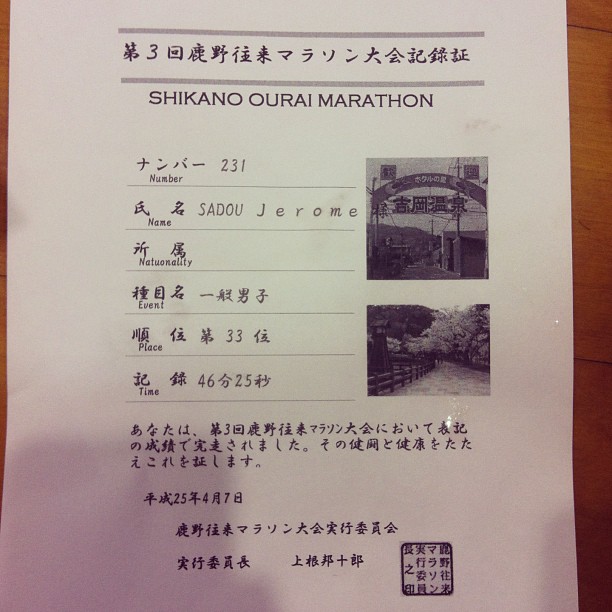 Let's keep positive ! 10 minutes to go.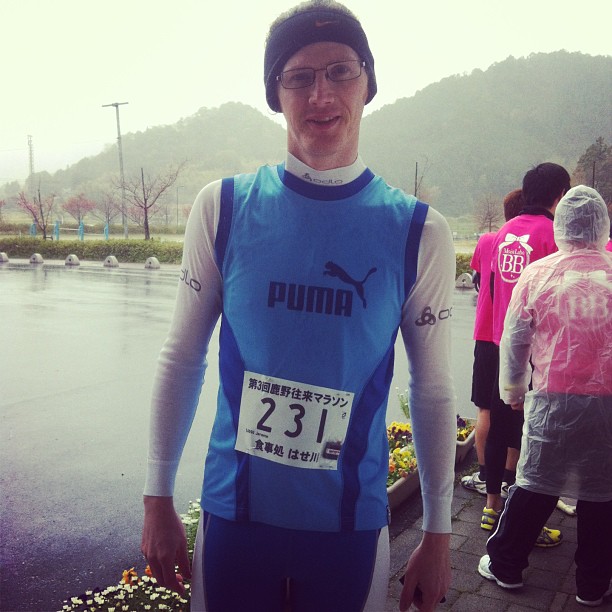 Official speech with trippy the mascot character from the prefecture :-)
40' from the start. 'Warm up' outside will be minimal for everyone it seems. #waitinginthewarm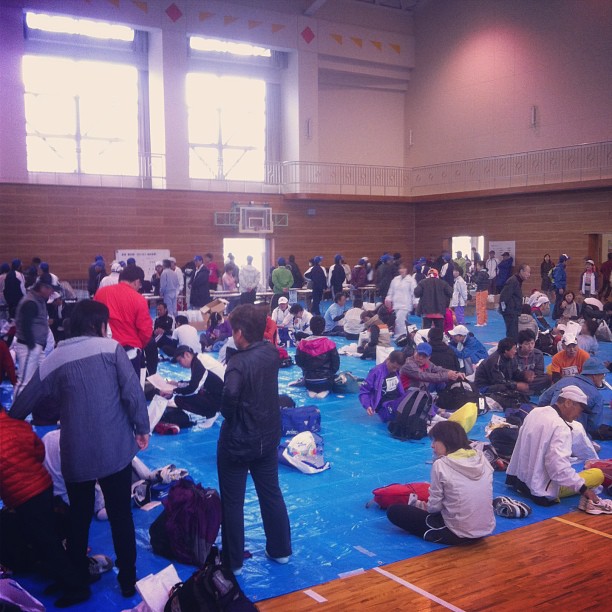 Running Shikano 10.6k race in one hour from now. Rainning a lot with wind, almost no training, 3kg overweight. It should be fun... These are the gifts I received from the organization : rice, some biscuits, a sponge(?) and a placenta (??) lotion. Ganbarimasu!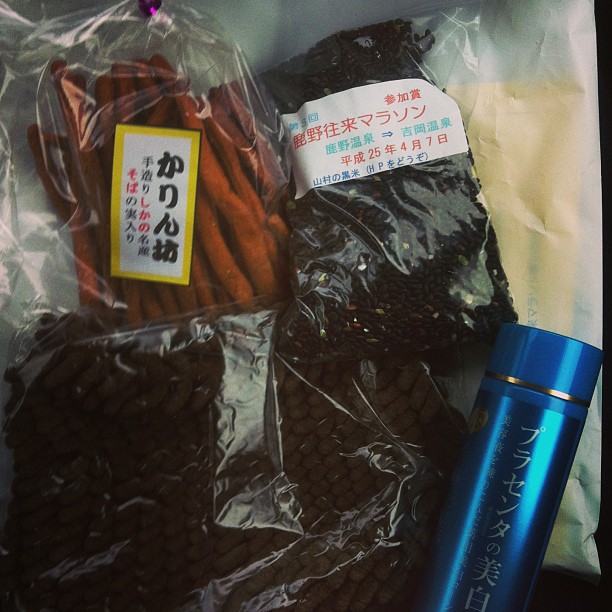 2013/04/07 , 🏃, 10.46km, 46m23s, 4m26s/km, 13.5km/h
07/04/2013 Japan, Tottori Prefecture, Japan