Here are some shots from the search page of
twitter
, formerly known as Summize (I liked the design better...).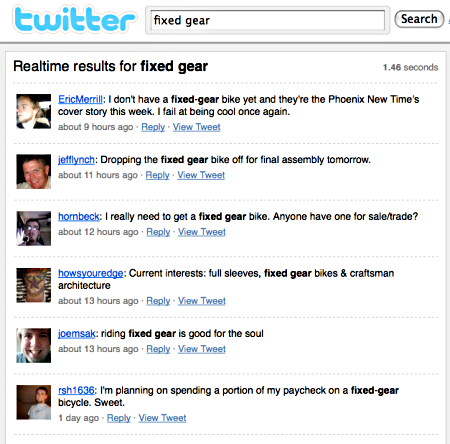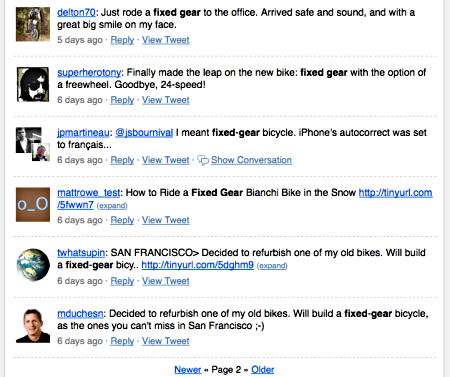 It's interesting as you can see many twitter posters are wishing to have a fixed gear bike (me included...). I hope this movement will continue.
I guess some people will give up when the craziness about it will end (as every fashionnable things), but I hope they will stick to ride bicycles even with speed and brakes and helmet.
Everything is good with bike : it's easy, fast, beautiful (ok not always), keep you fit and and quite good for the environment.
What can we ask for more!?
Ok time for me to go to the swimming-pool! (swimming is good for you too... and running also!)
N.B :
- You can follow me on twitter here :
twitter.com/JeromeSadou
- Interesting post/comments about twitter and self-motivation :
zentriathlon.com