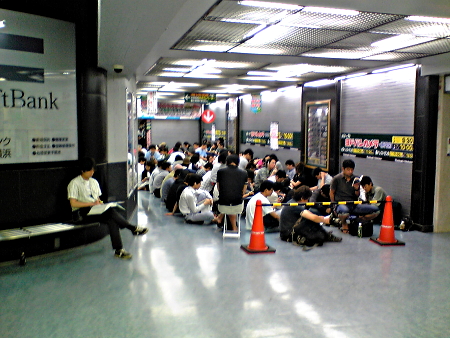 This morning at 7AM I took this shot in front of the Yodobashi Camera of Yokohama, about 100 people were waiting for the iphone 3G.
I would not do that but it's quite funny I think... In Tokyo it was an other story, 1500 people, some of them waiting for 3 days.
After the opening some waited all the day until the shop closed and then started queuing for tomorrow!!
All the TVs channels and many blogs relayed the "event". Some pics here :
dannychoo.com
kirainet.com

For me, today was a usual friday, japanese school and then work! At the lunch time I took a look at the local Softbank shop, they sticked this paper on the front door :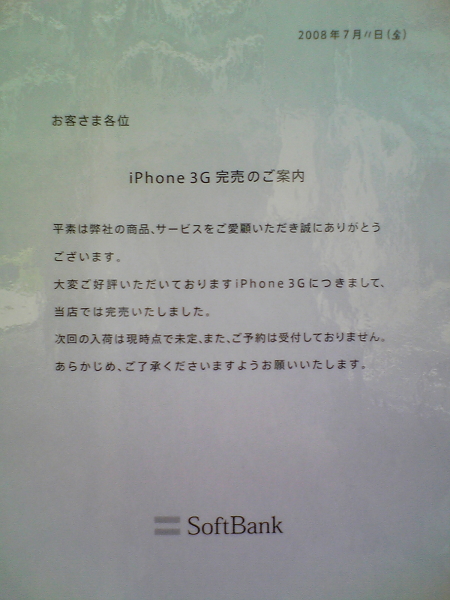 Basically : We don't have any iphone...ah ah

One other thing funny is that the current advertising campaign by Softbank is for the new Pantone models, I did not see anything for the iphone 3G...