List / Grid
Christmas eve from Kagoshima, Sengan En. An old Samurai villa, important family in bringing Japan to the industrial area. The Shimazu family. View on Sakurajima, still an active volcan. #japan #kyushu #kagoshima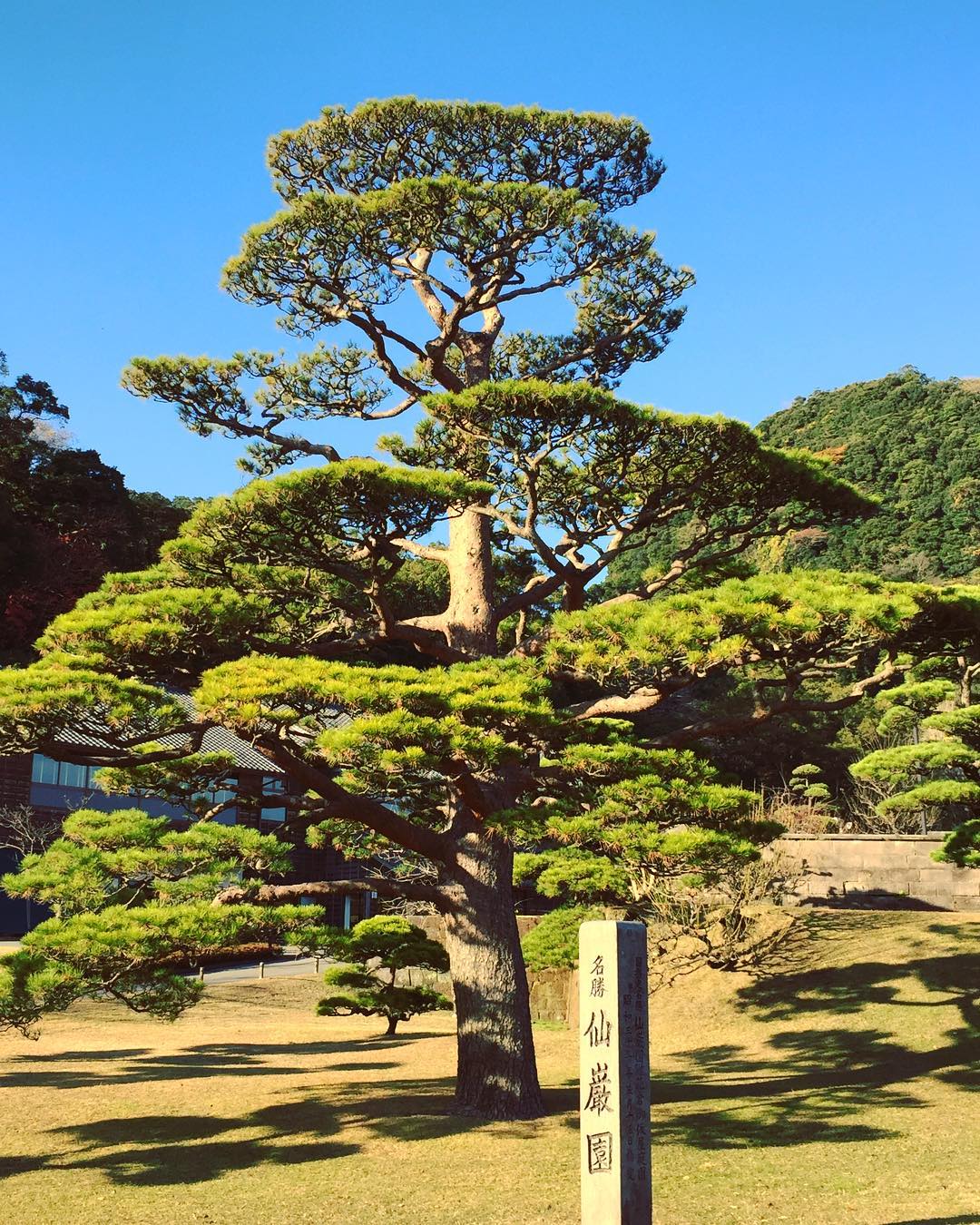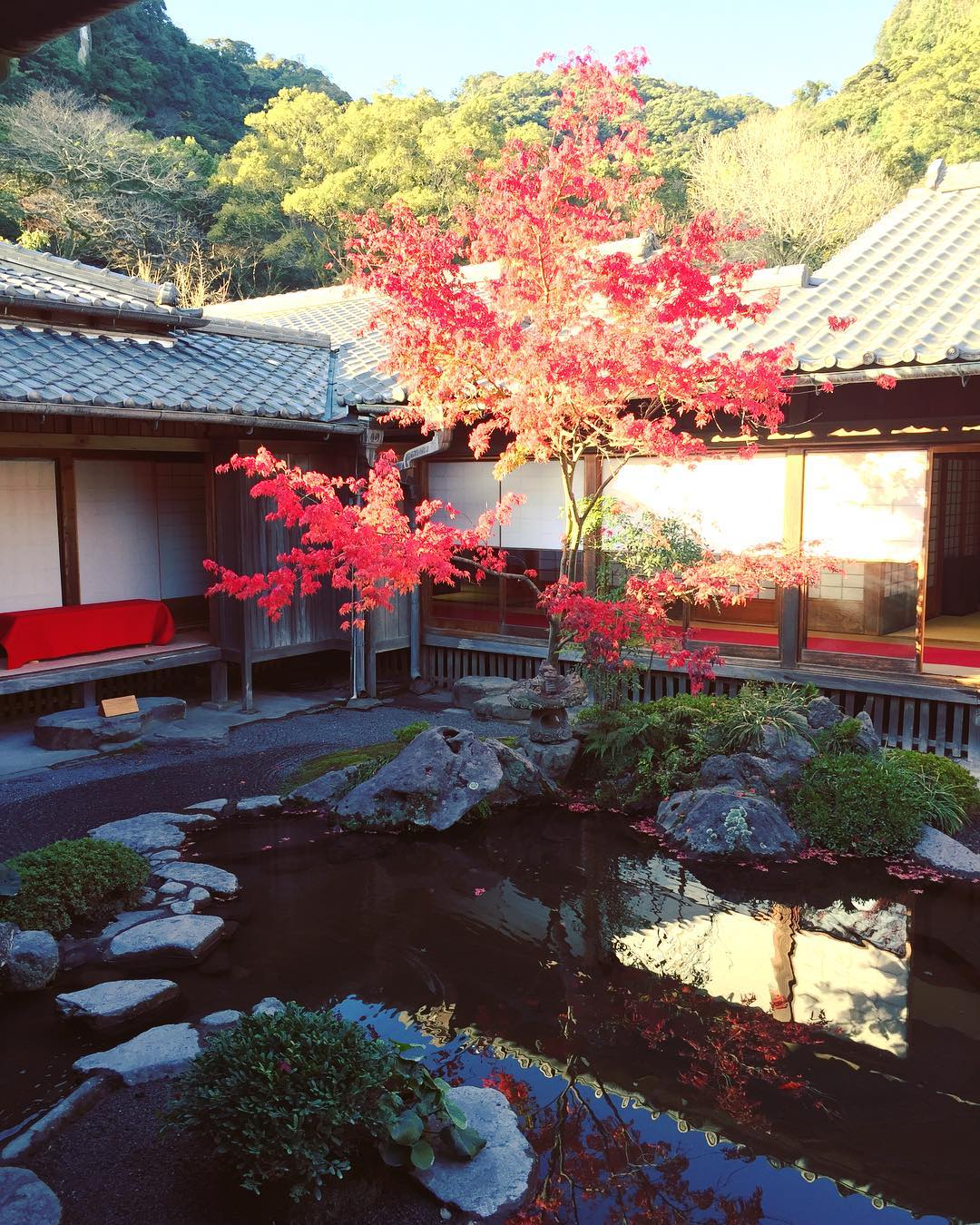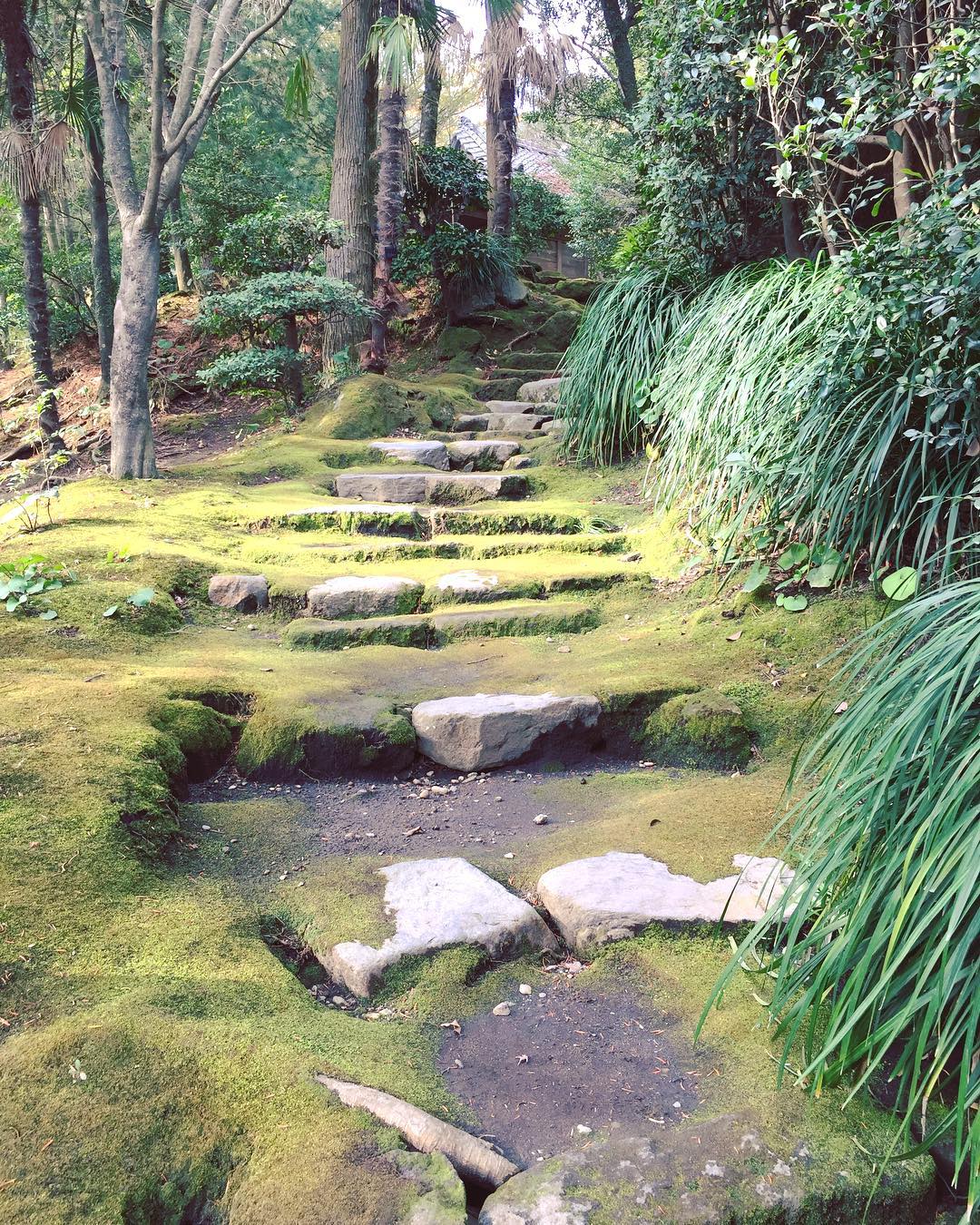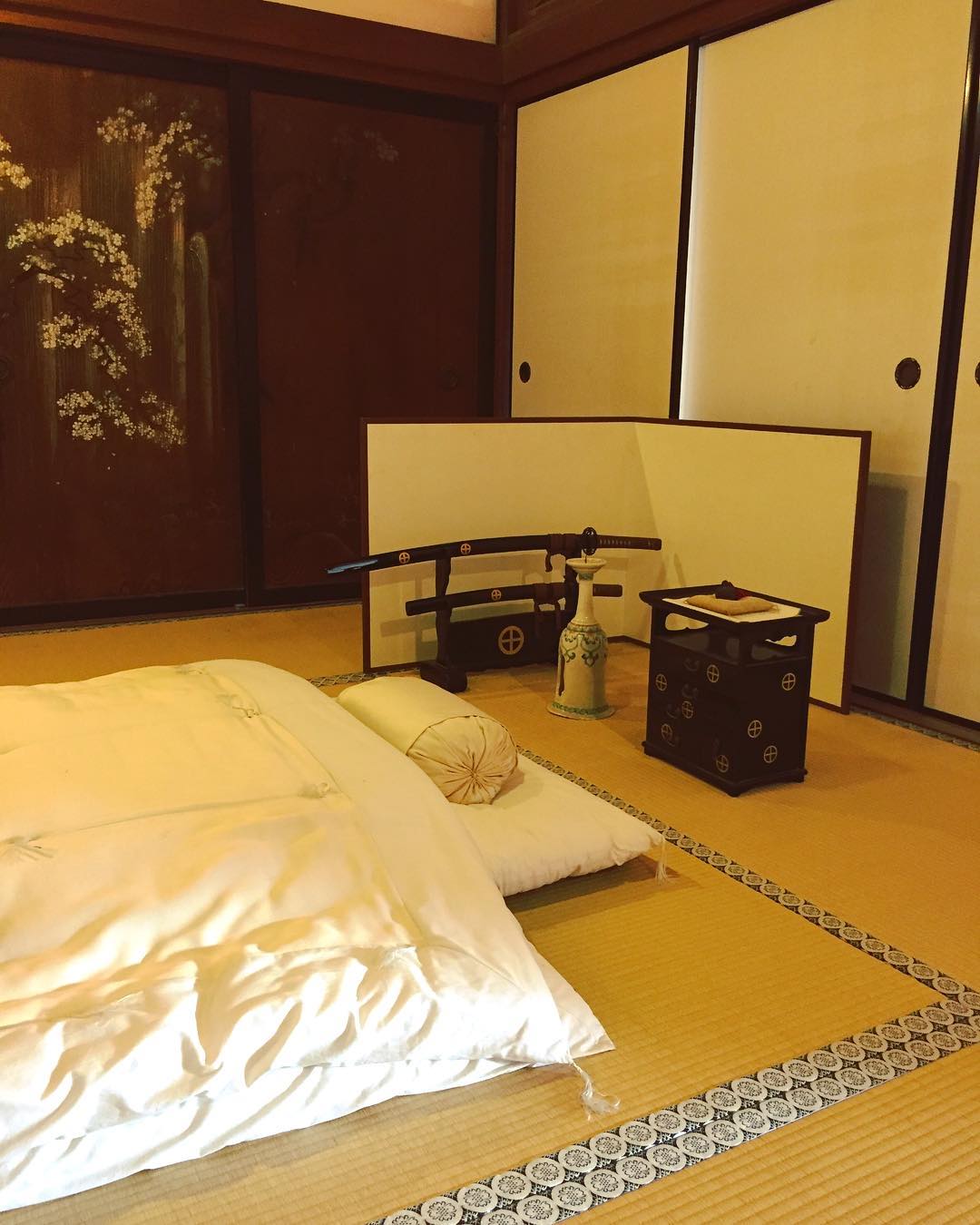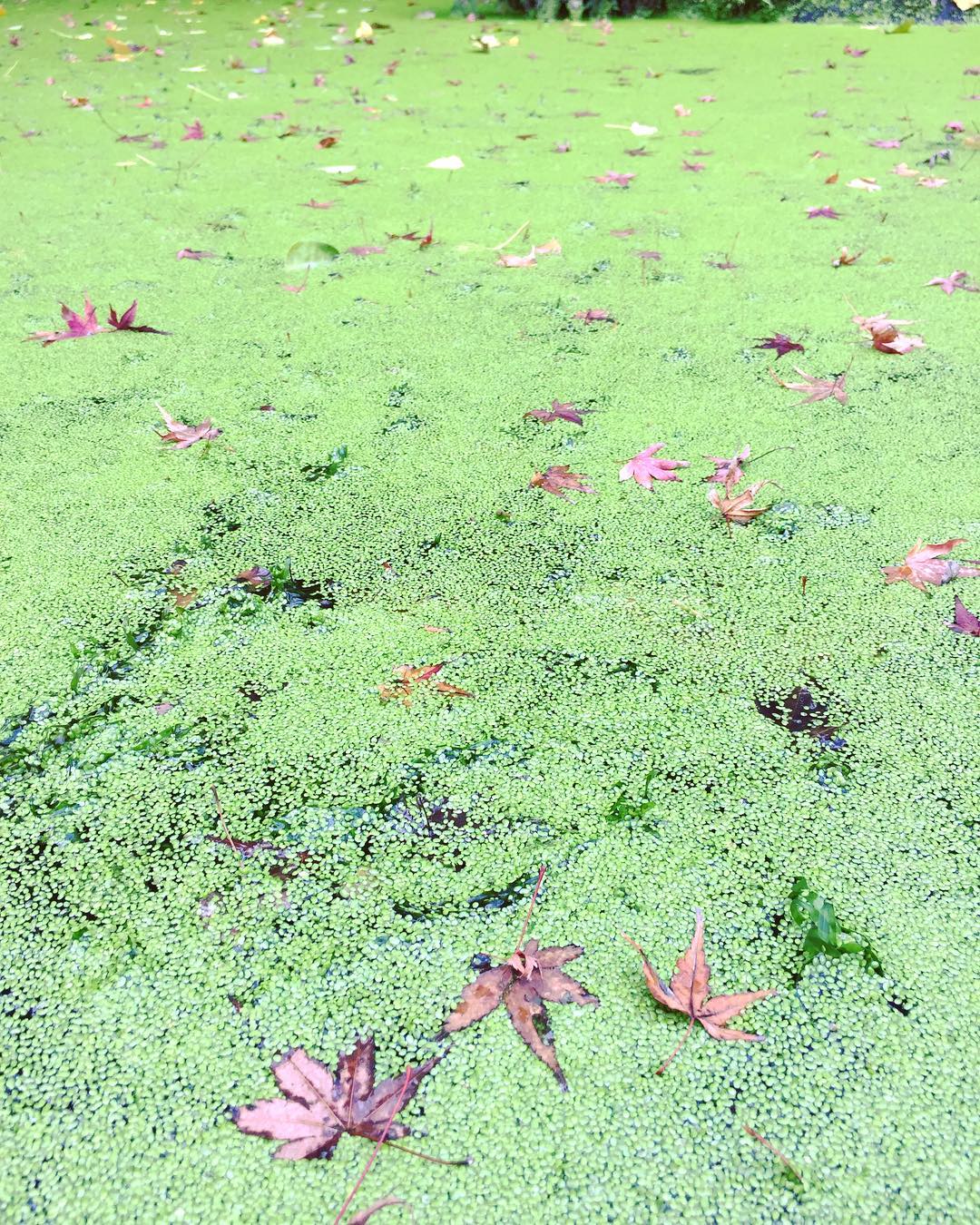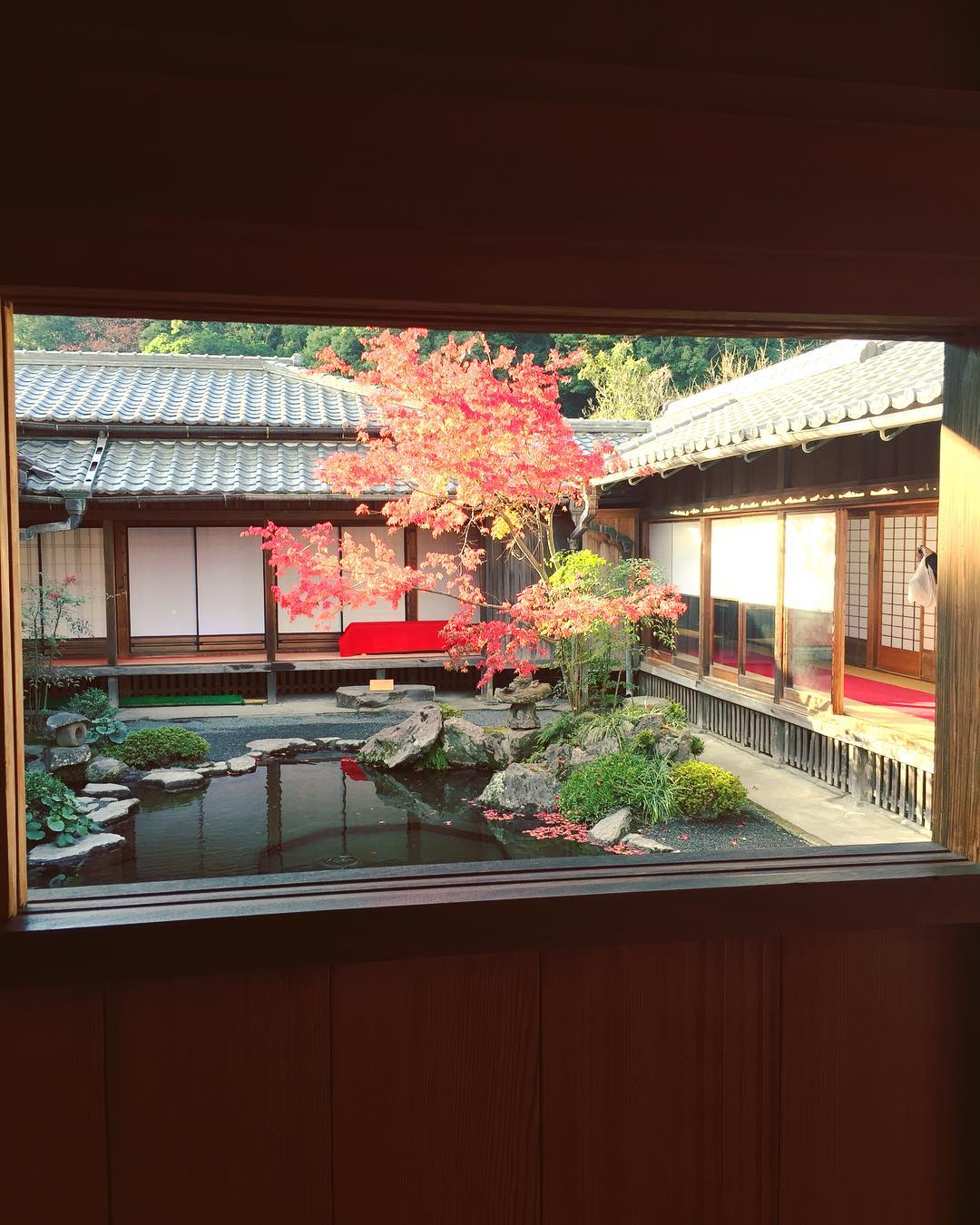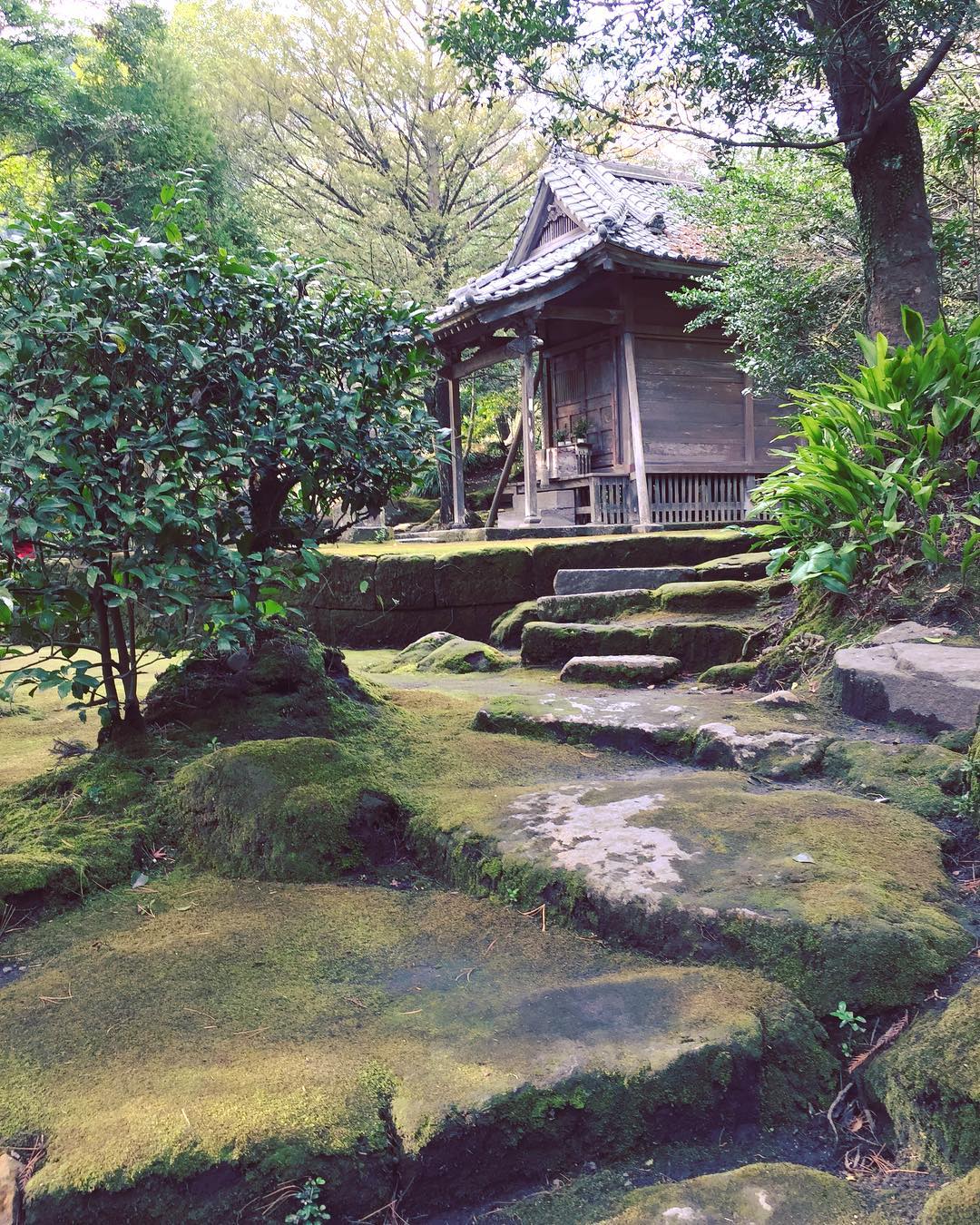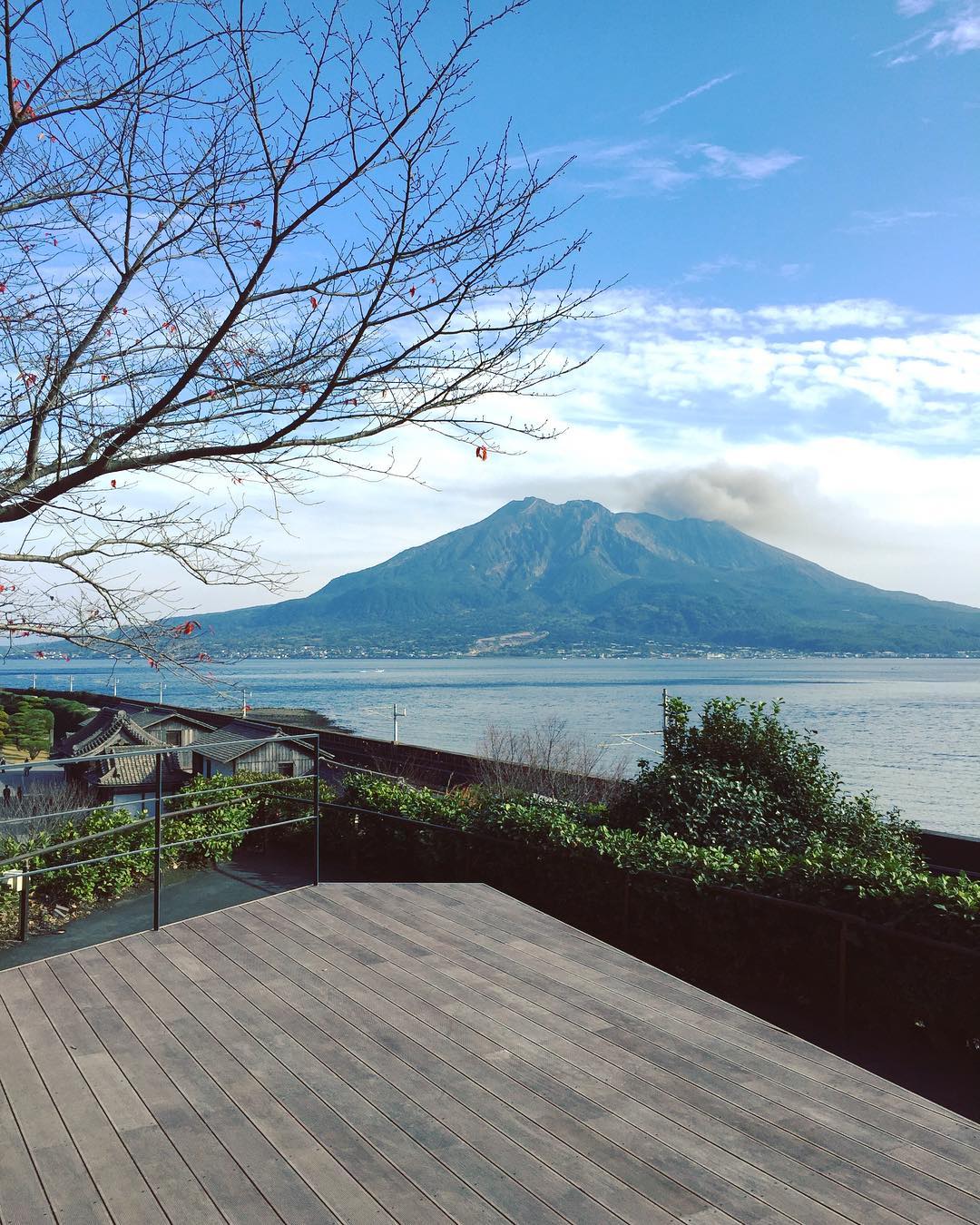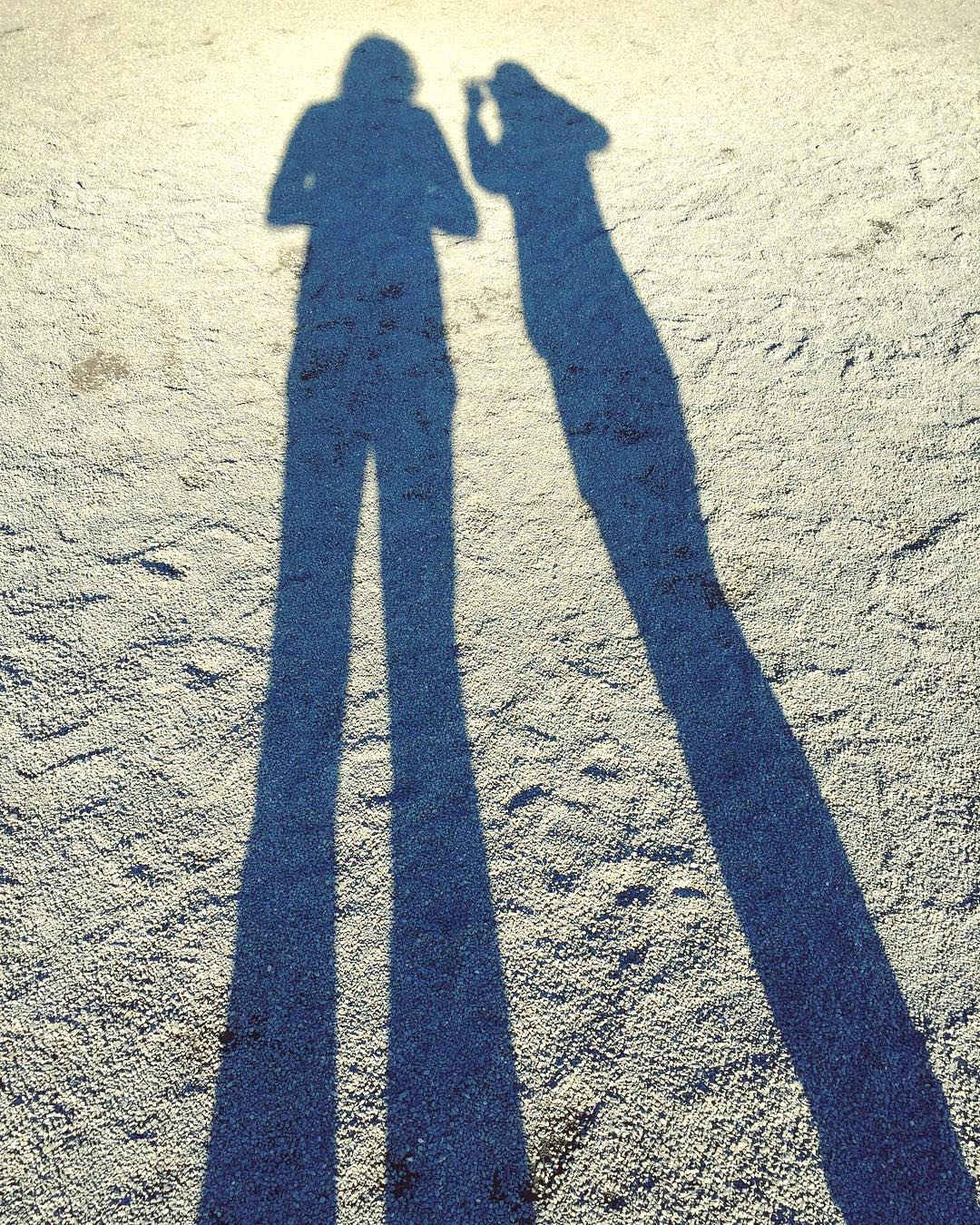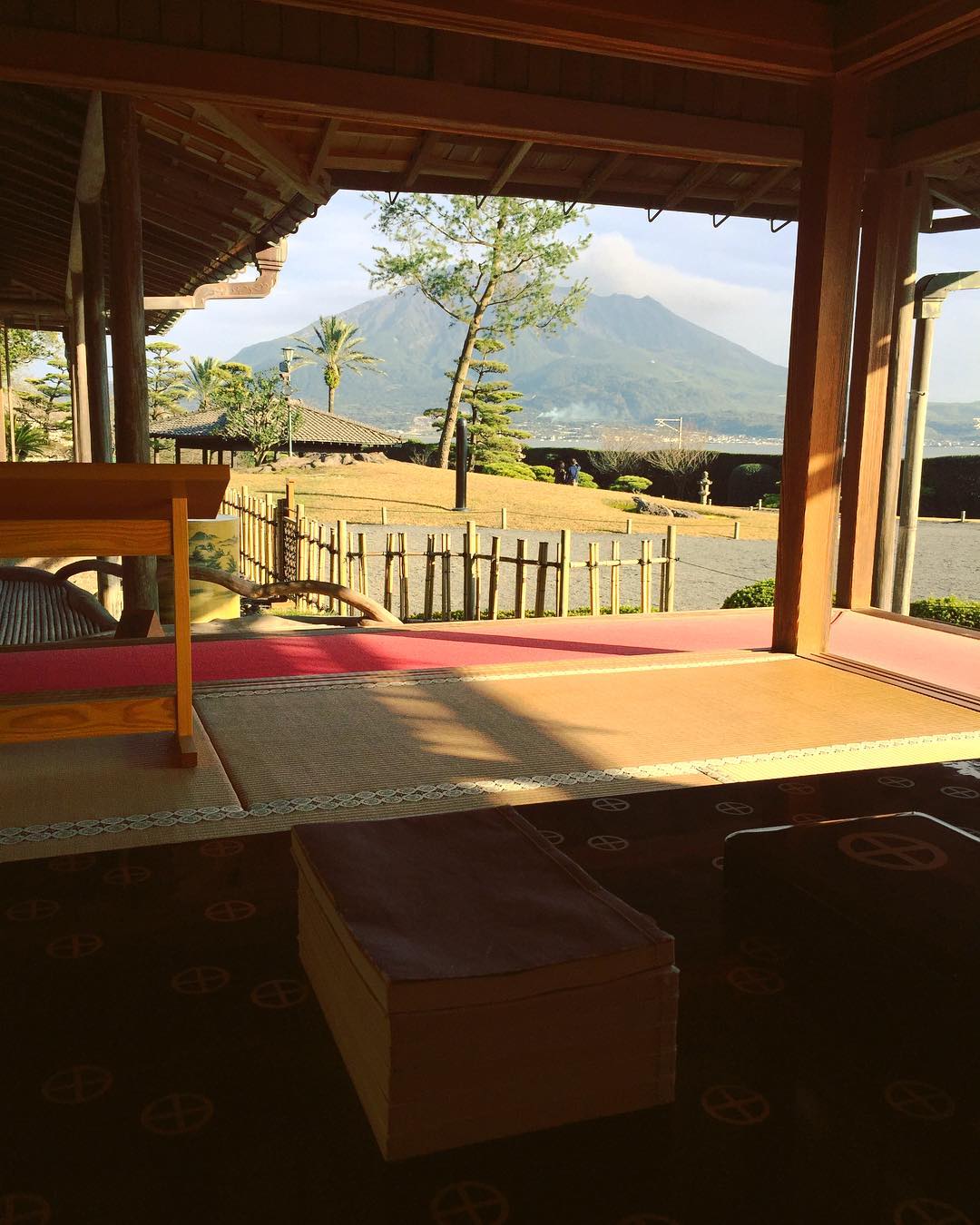 Christmas decoration peak at Ohayo Studio! I almost never talk about my work here but I am currently developing a service to help at a specific task. Managing the equipment inside a sport club can get messy really quick. Members contact the person in charge through sms, fb, email, pigeon post, phone, fax(!?) and it is really hard to keep track of who ordered that pink cycling jersey in small size and also wait? did they pay? Yes, they said they did, but... Well, you got the picture. With teams growing this task becomes a nightmare for the poor soul designated to manage this. MyKit intends to fix this problem. In one place, a member will be able to see if this « women running jersey in medium size » is in stock, order it, and see their orders history. The person in charge will be able to see instantly how the stock are, who ordered what and the status of each order. Also they will be able to export easily at a chosen format the next batch order to the maker/vendor of their choice. If you think that such a service could help your club, please don't hesitate to subscribe following the link in my profile. I will open an alpha version to a selection of clubs around February. The idea will be then to tune the service in order to provide a best possible experience for a non glamorous task. Service will be available in English and French from the start. 🎽 #sport #club #equipment #gear #triathlonlife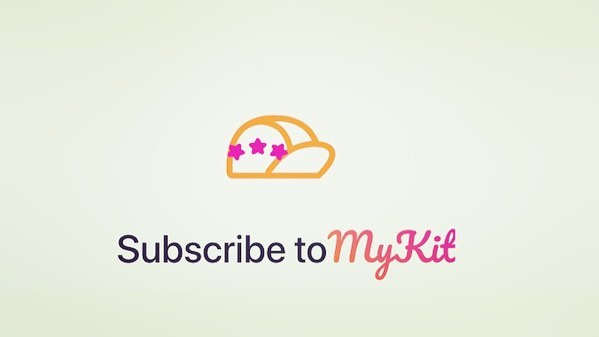 A rainy day today and I caught a cold disrupting w-e plans... Pic from yesterday taken near the Miyazaki marina. I am still on an iphone 6 (well 2nd model as they replaced my 1st when I broke it a couple of years ago) and see no reason to upgrade yet... I m not a good consumer I guess.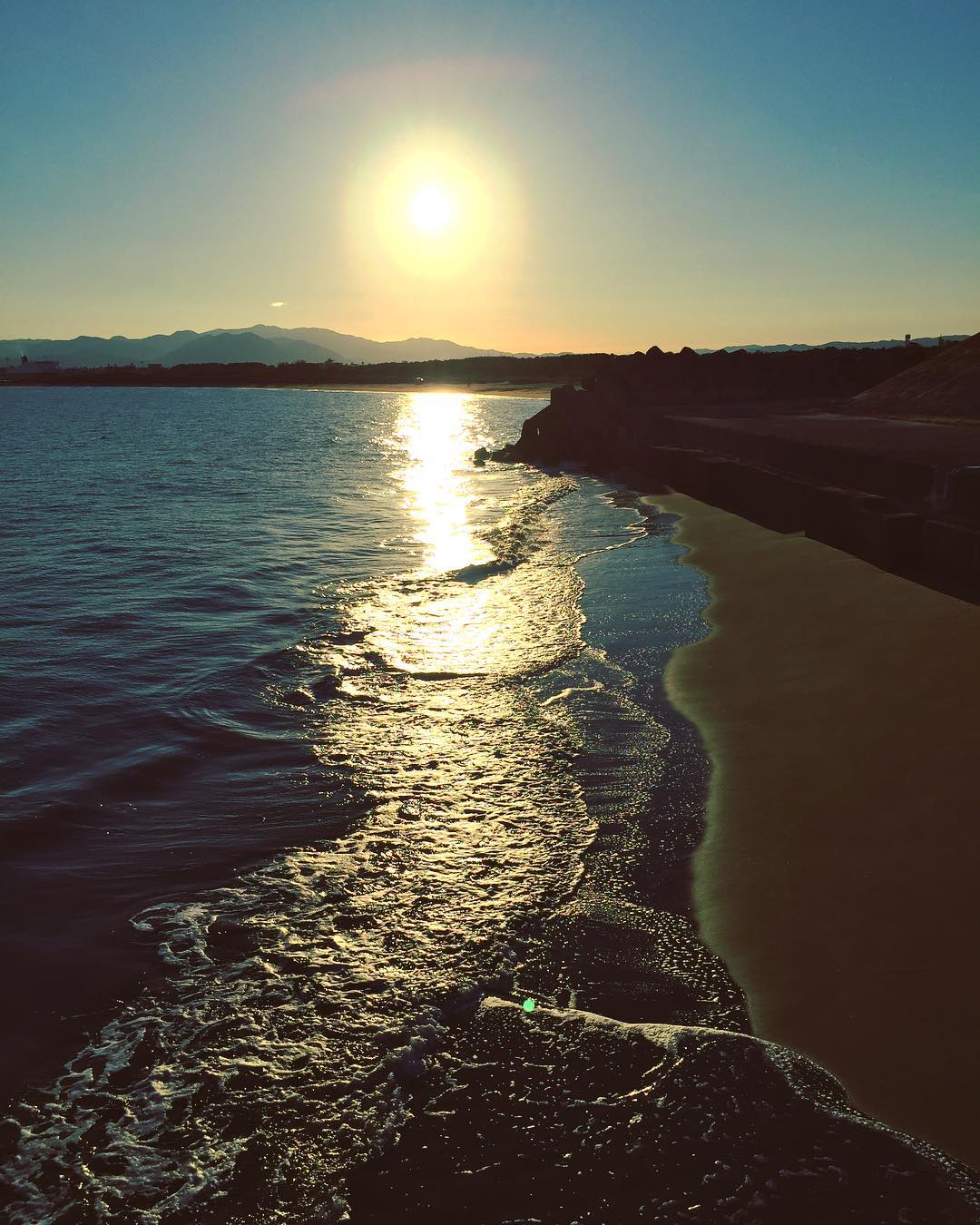 Last race of the year : 10k Aotai in #Miyazaki. That's basically my usual training course. I finished in 41:05, about 15 seconds slower than last year but there was 2k with a good head wind this time. Finished 13th/1000 + runners (level is low) and 2nd/100+ in the 40-50 y.o group! (Better than last year) I ran most of the course alone which is tough too. I wish could get closer to 40' but I am happy with this result. #ラン #走ろう #トライアスロン #宮崎 #青島 #青太マラソン #マラソン #running #triathlonlife #aoshima #race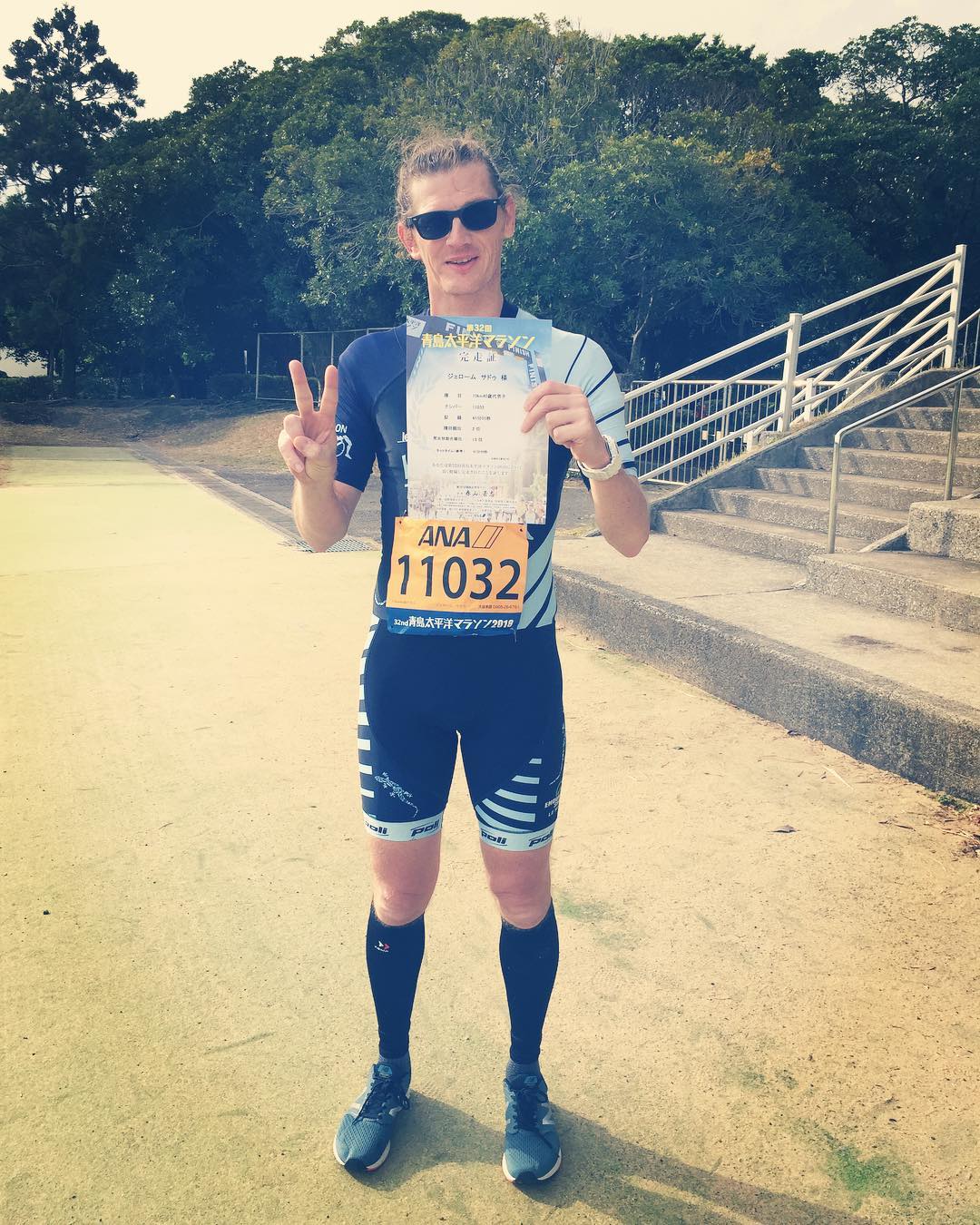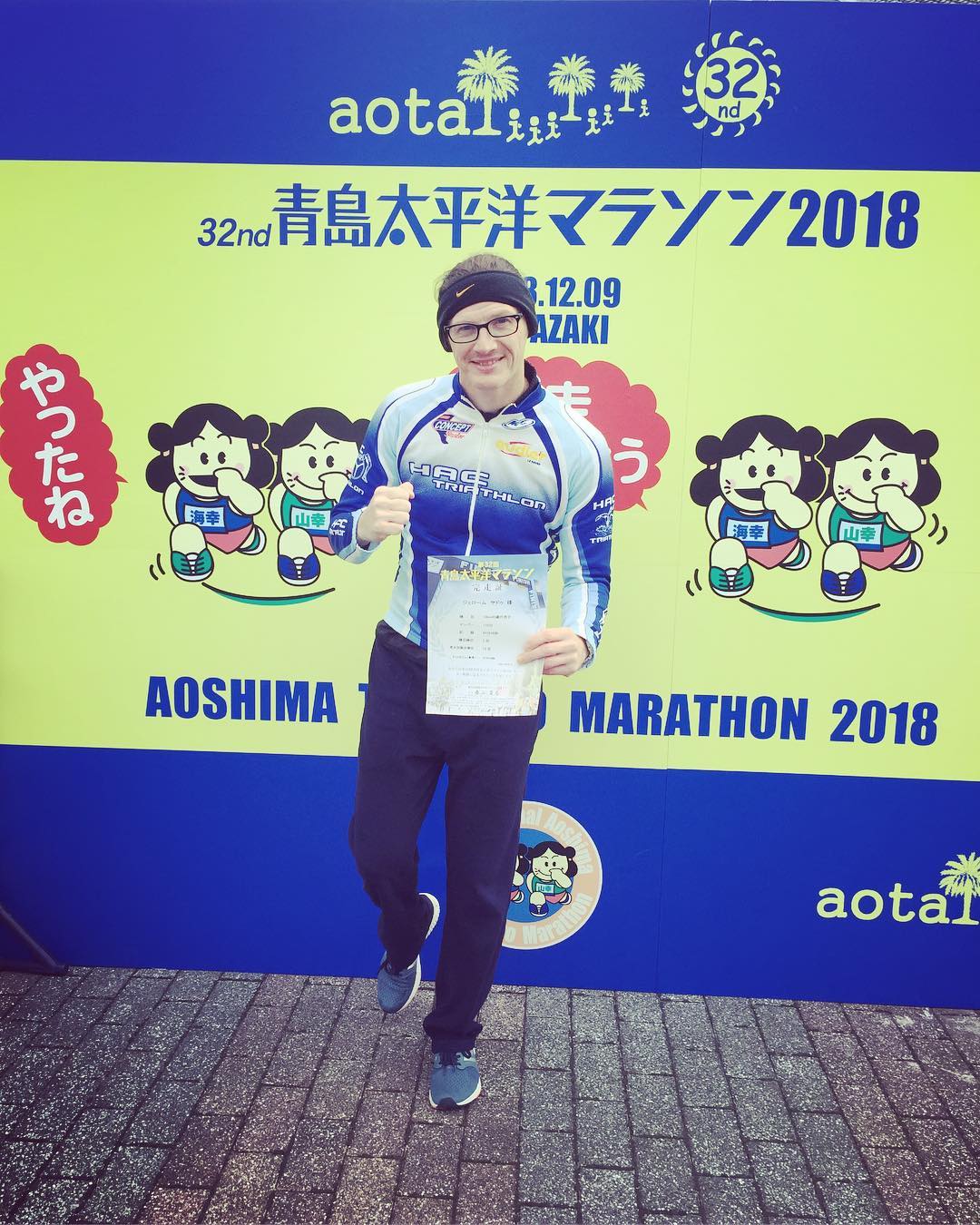 1 & 2 : short video and pics of my #triathlon race at Miyazaki ITU. I finished 10/50 in the 40-44 age group. Happy with that. Longer version of the video on YouTube. 3 - selfie with French pro athletes @felixduchampt and @raphael_aurelien_ : let's go surfing after the race next year guys! It was great meeting you. 4 - surrounded with Olympic power : on my right Sekine San and left @takumi.obara both Sydney Olympian! @takumi.obara has a triathlon school now with 60 youngsters in Tottori, Team Efforts! The future of Japan triathlon is growing over there! #triathlonlife #トライアスロン #宮崎 #itutriathlon #sonyactioncam #race #triathlon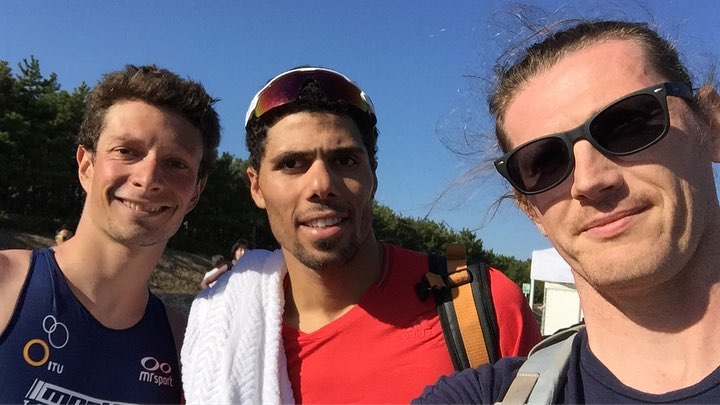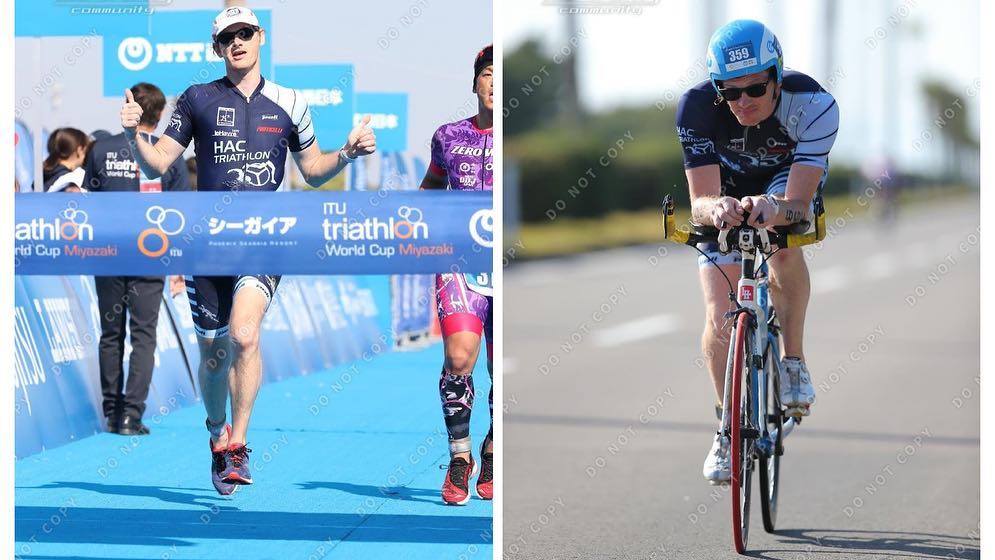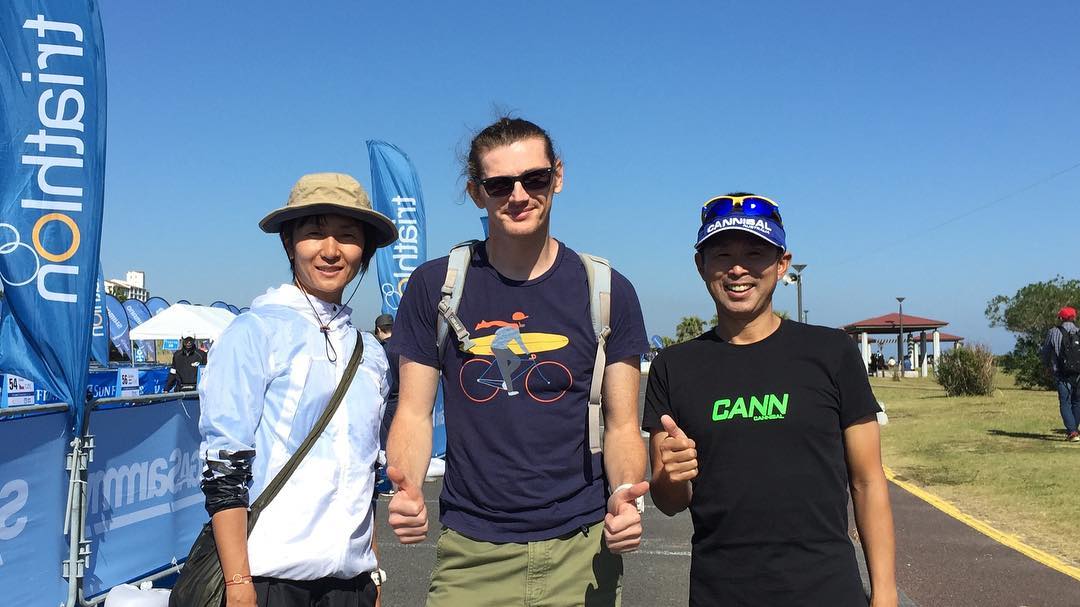 Thanks to Tanaka San, boss of @ceepotriathlon for letting me ride the Shadow-R, a machine that goes very fast! This one was way too small for me but it was a unique chance to try it! For a better view of the bike I uploaded a video on my YouTube channel, link in profile! #triathlon #triathlonlife #ceepo #ceeposhadowr #miyazaki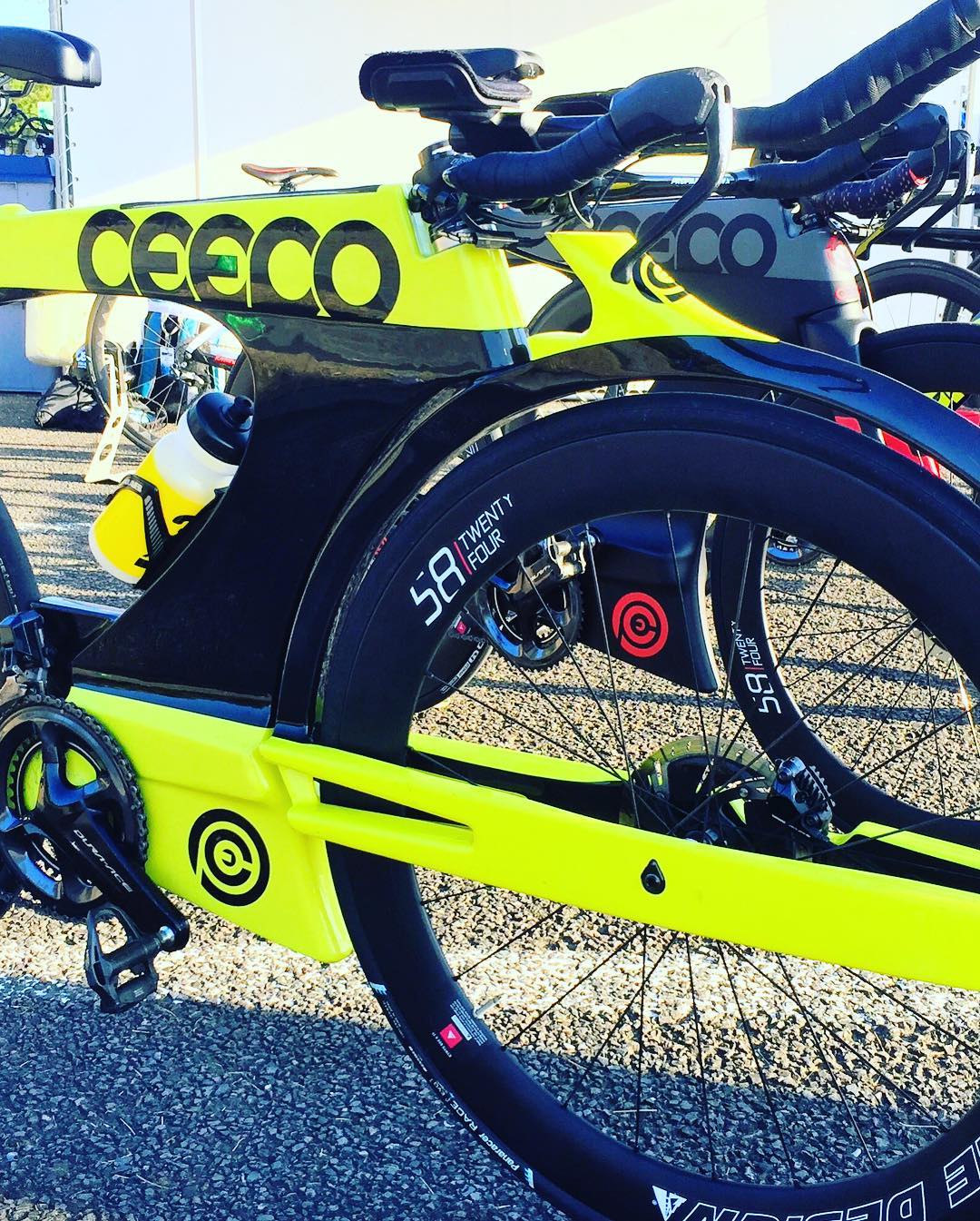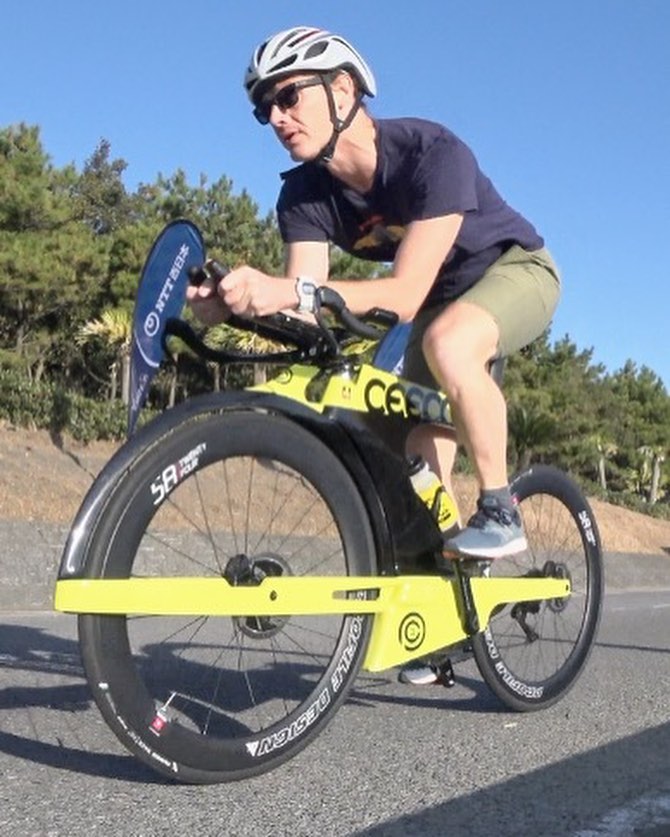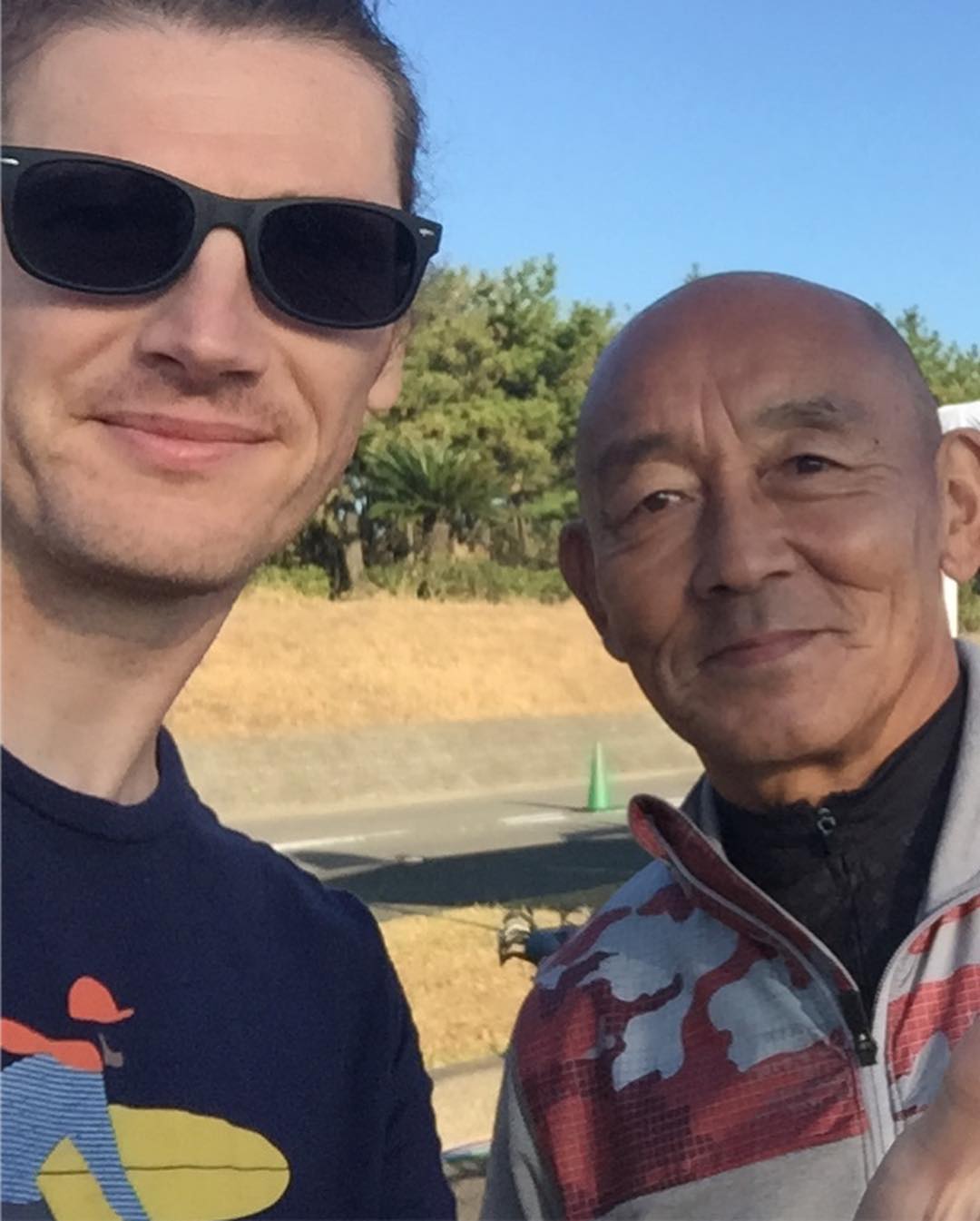 Last run training before the Olympic Distance #triathlon in #miyazaki city this week-end. Weather should be as today which is warm at this hour of the day, about 24°C. (Not complaining 😉) Also I will go to see the elite races. It will be a first for me to see the fastest athletes. Of course I will be rooting for @sandradodet , @raphael_aurelien_ and @felixduchampt 🇫🇷💪 #宮崎市 #トライアスロン
Today's effort report : Aya half-marathon. Sunshiny day and quite warm still! Great event with thousands of runners. My goal was to finish as close as possible of 1:30 but only managed 1:39. I was a zombie runner the last 5k. A bit disappointed but well... 62nd/439 in the 40-50y.o group. Next is Miyazaki OD Triathlon mid-November. A bit more my thing. #running #halfmarathon #miyazaki_colors #triathlonlife #race #綾マラソン2018 #綾照葉樹林マラソン #ランニング #宮崎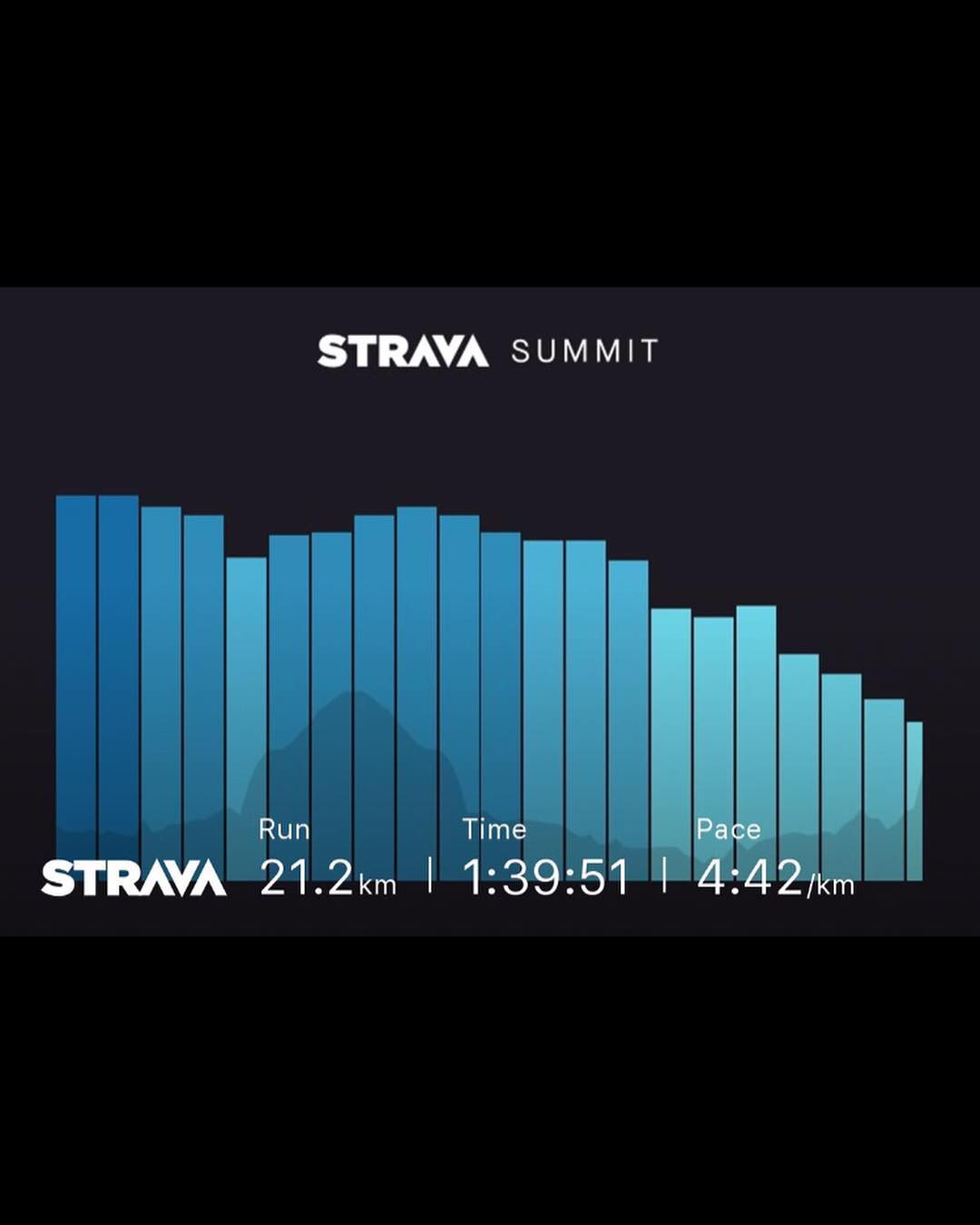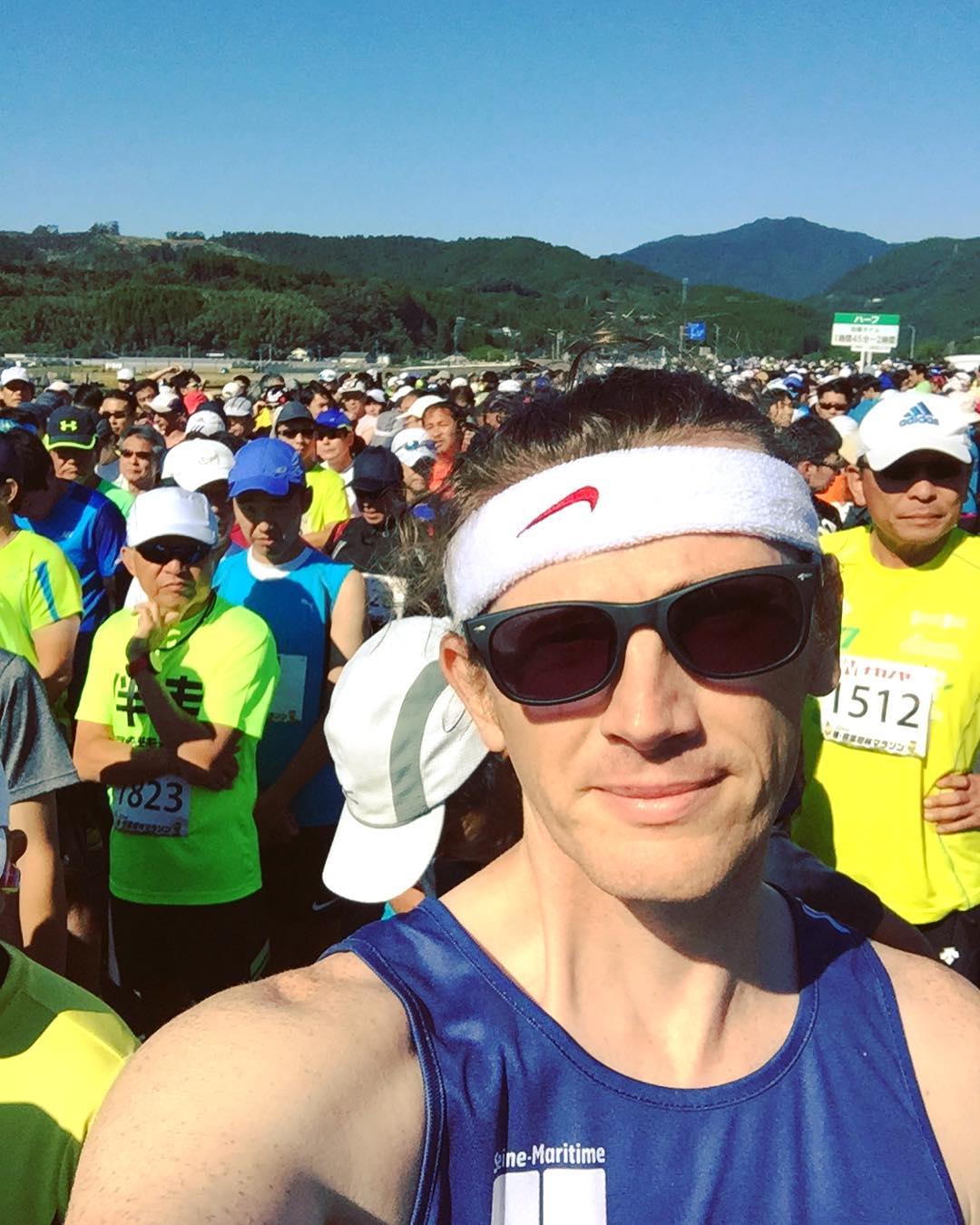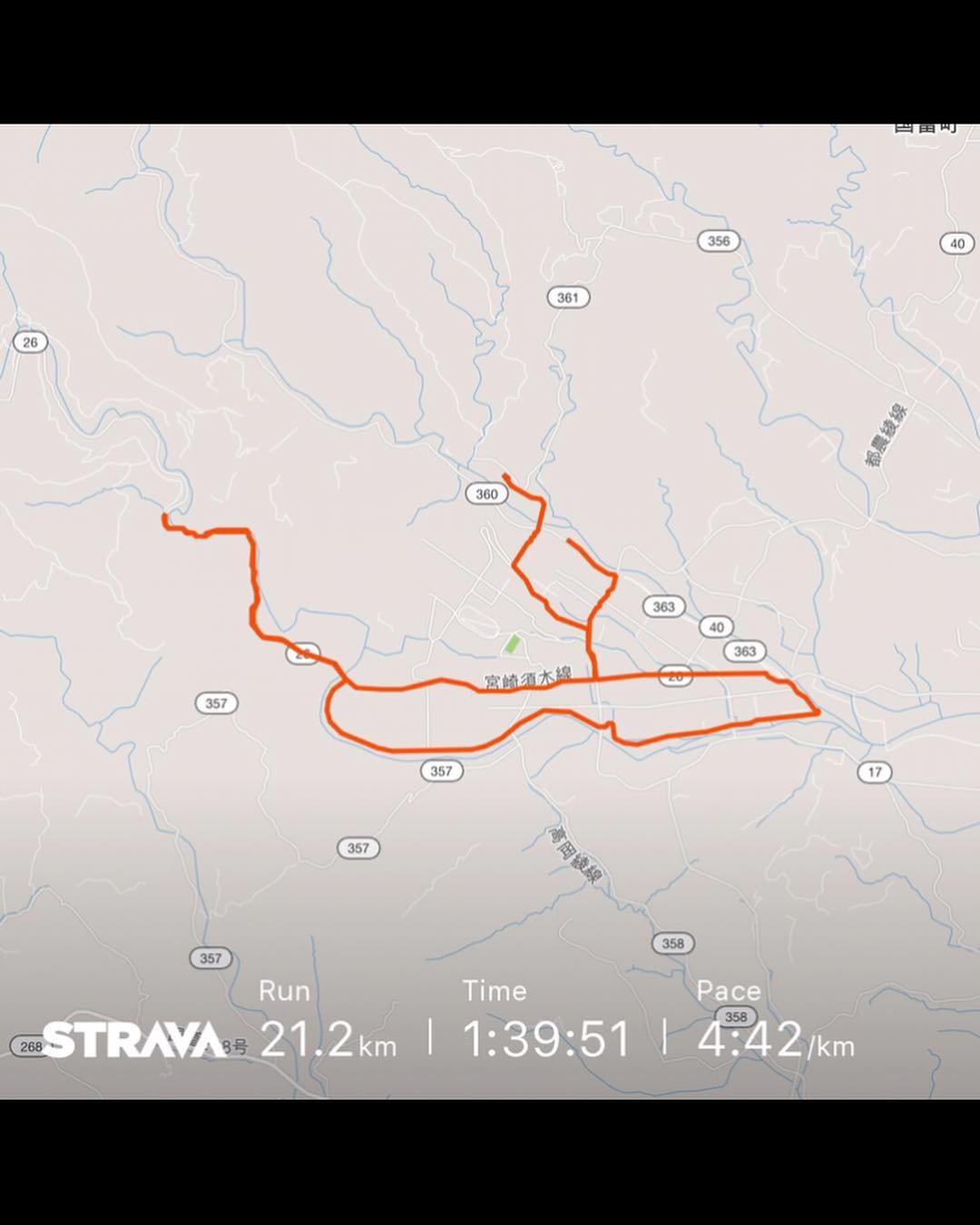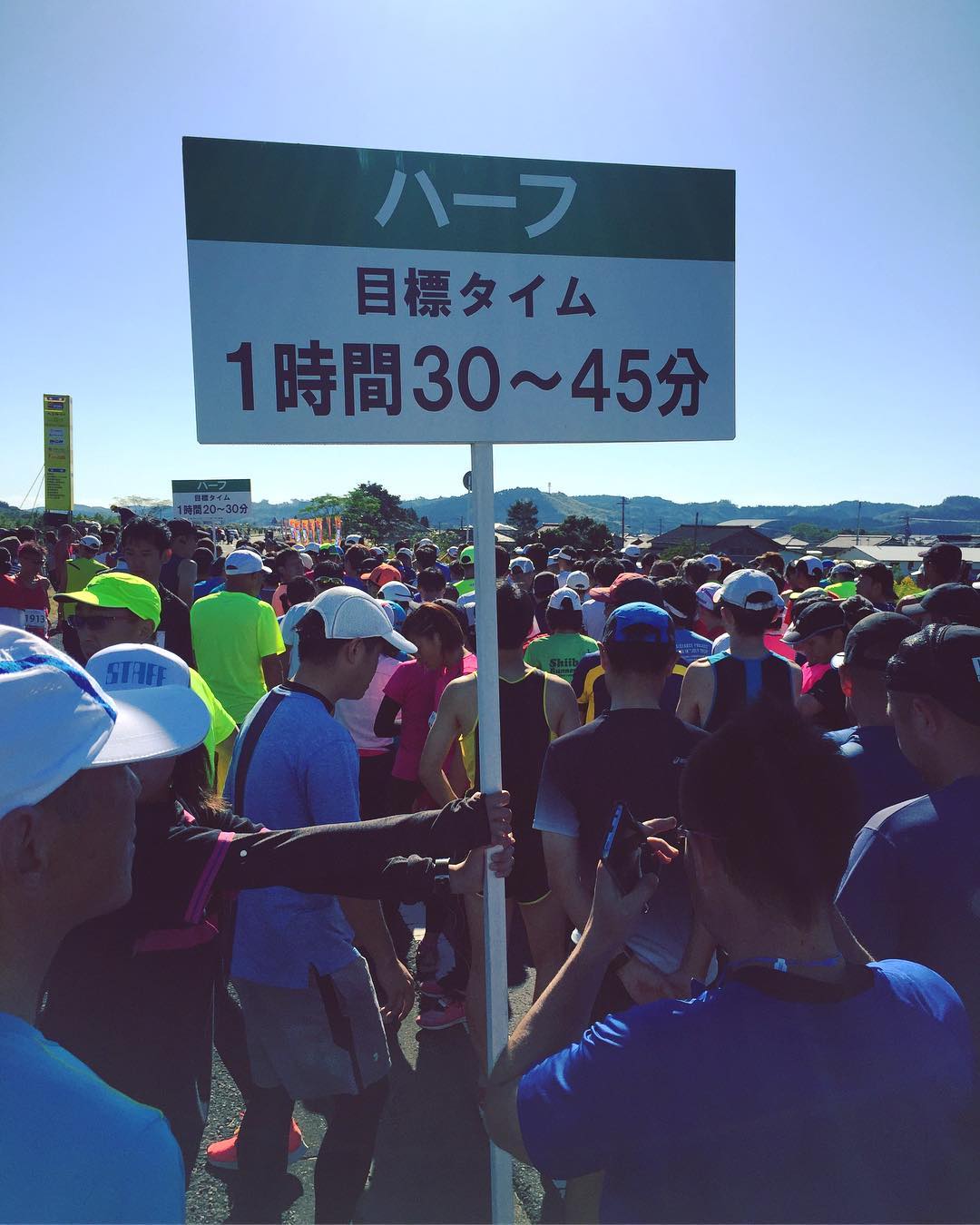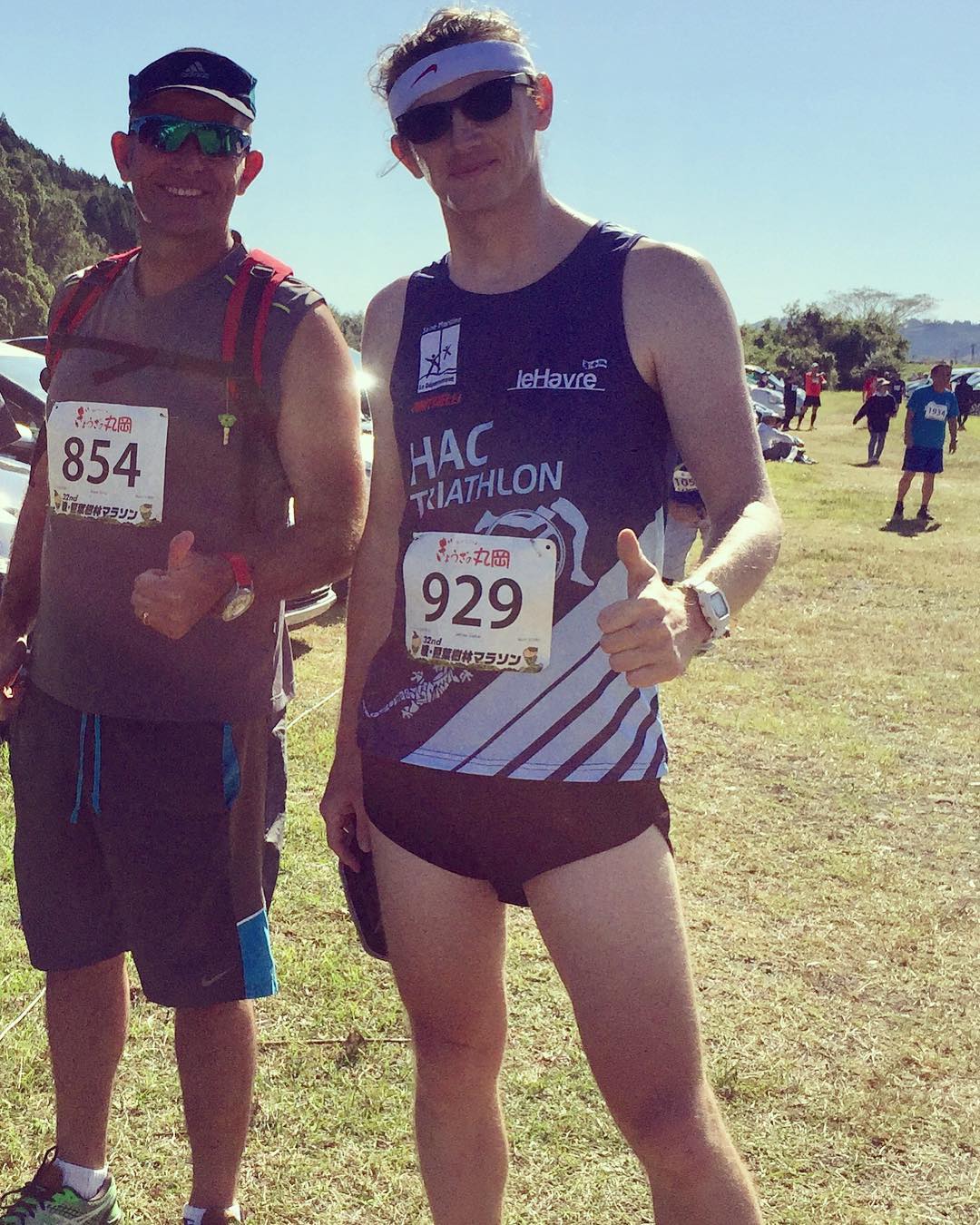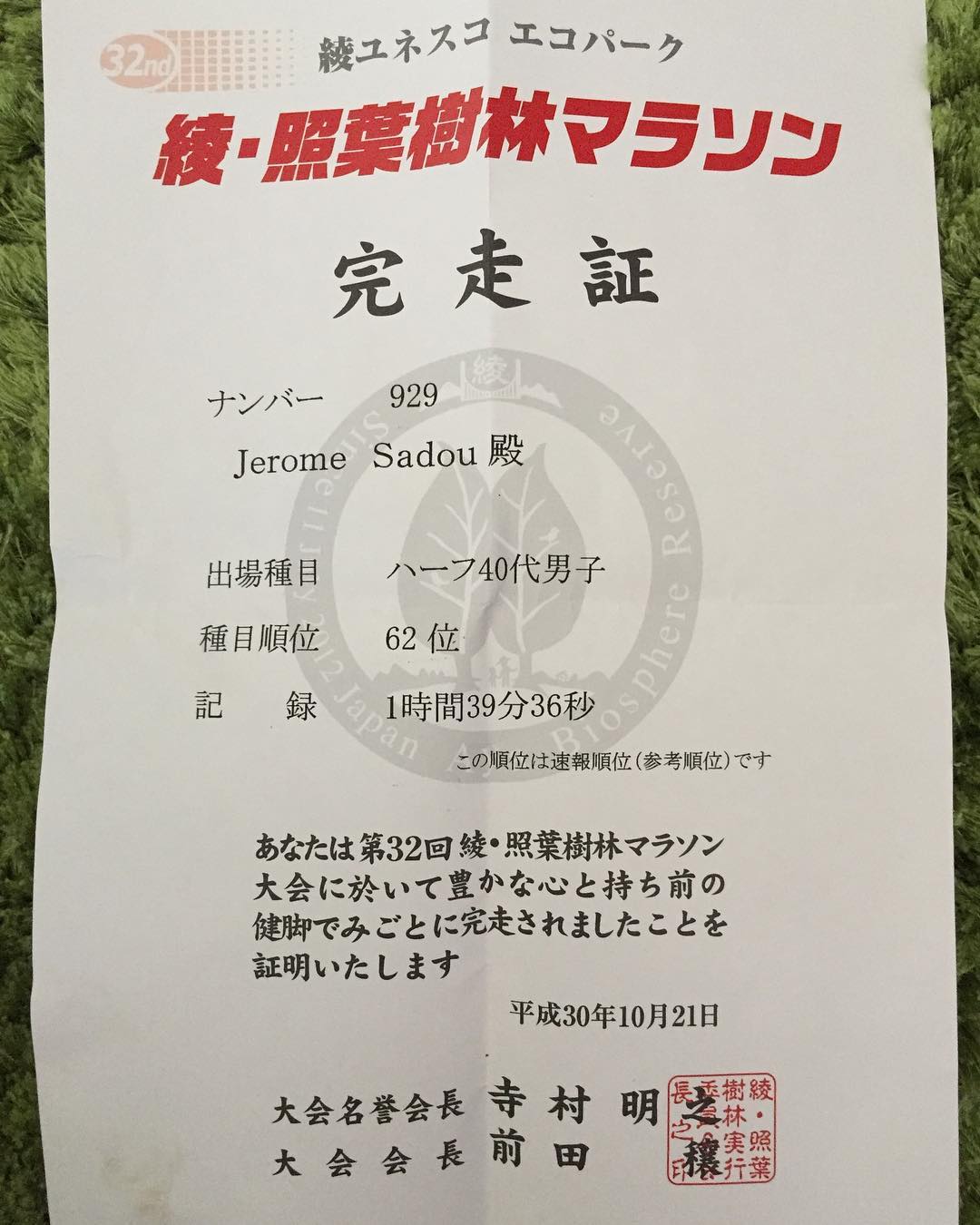 What a great day and beautiful place to have lunch! Autumn is the best. #miyazaki_colors #aya #yawaraya #stillwearingshorts #宮崎ランチ #綾 #やわらや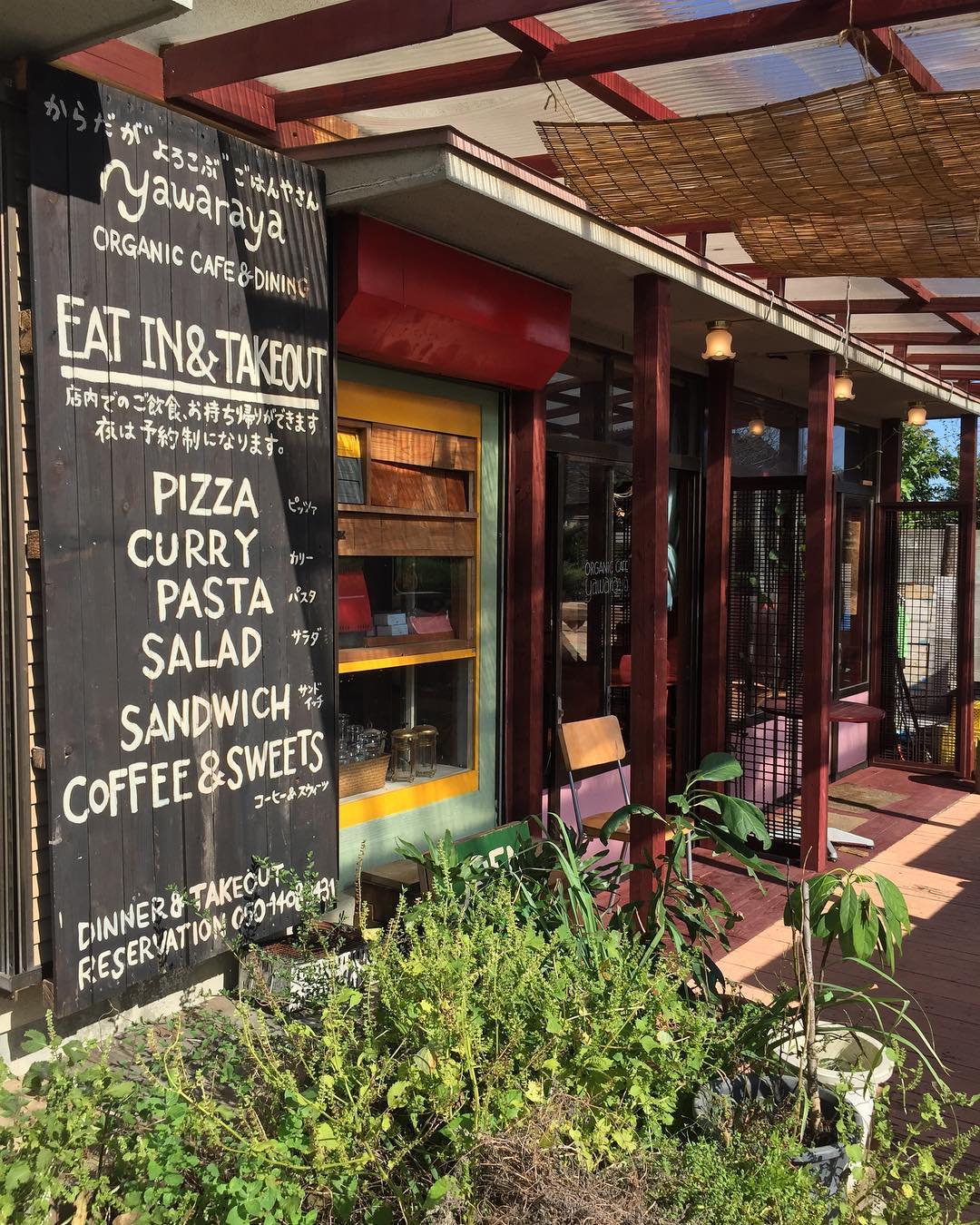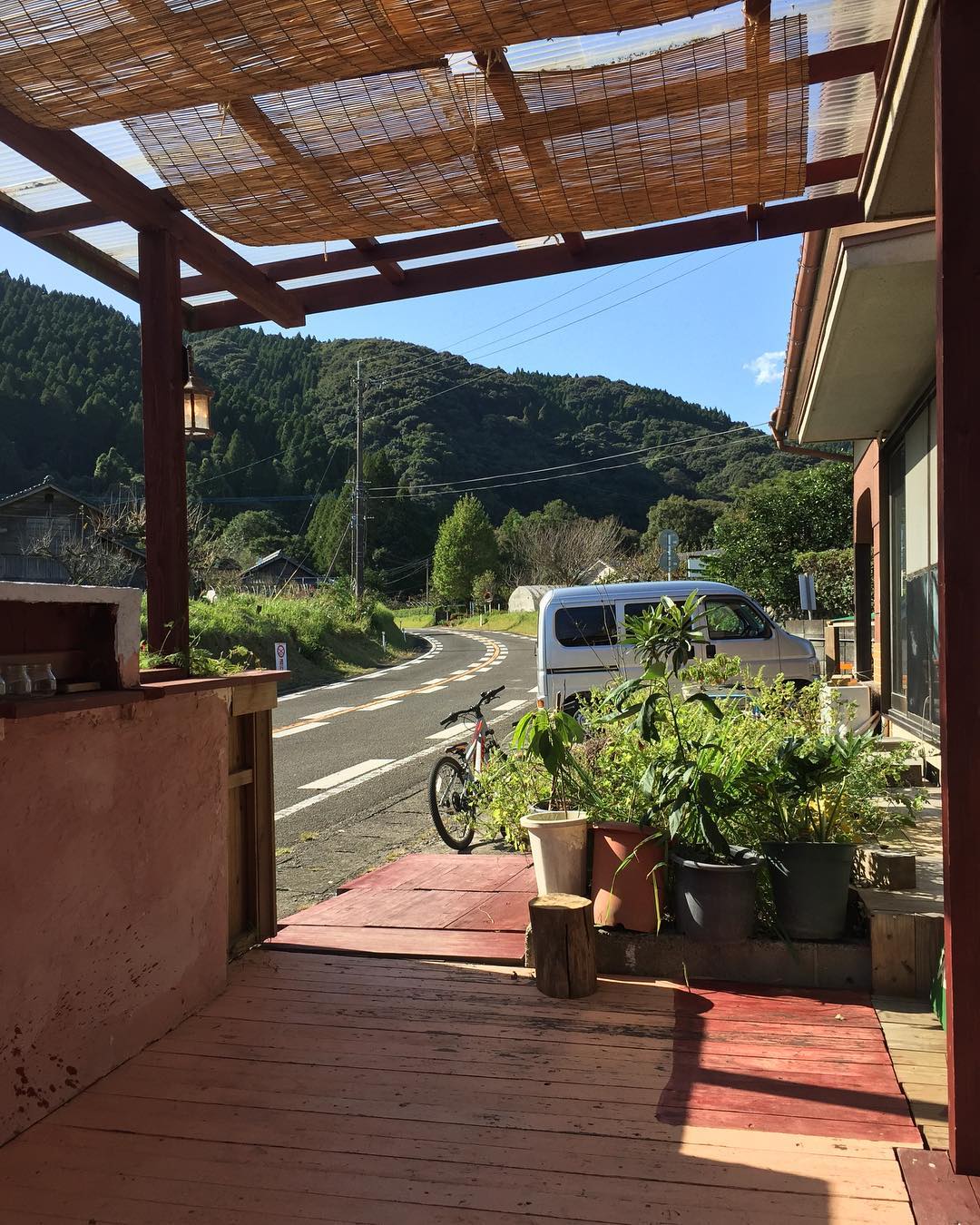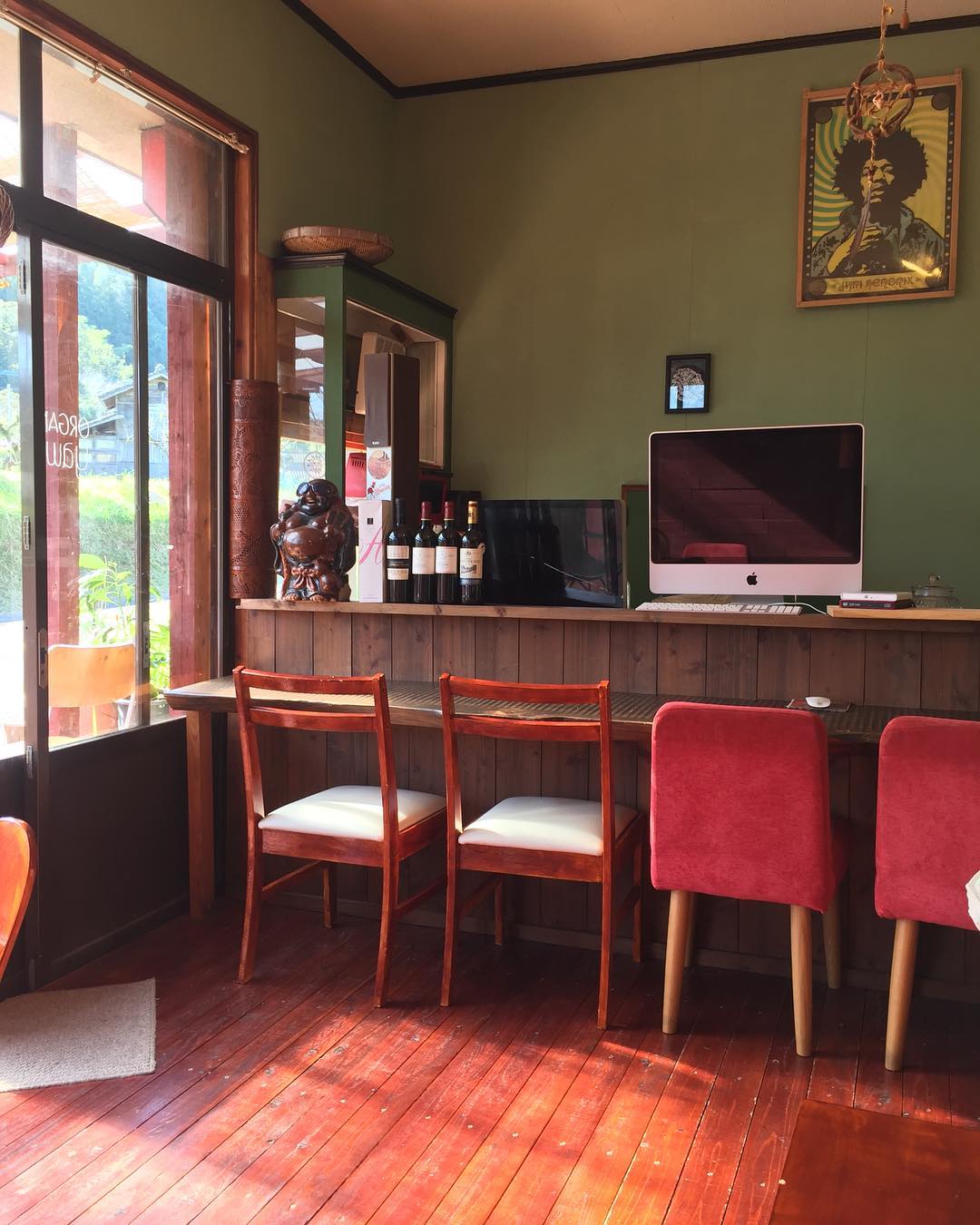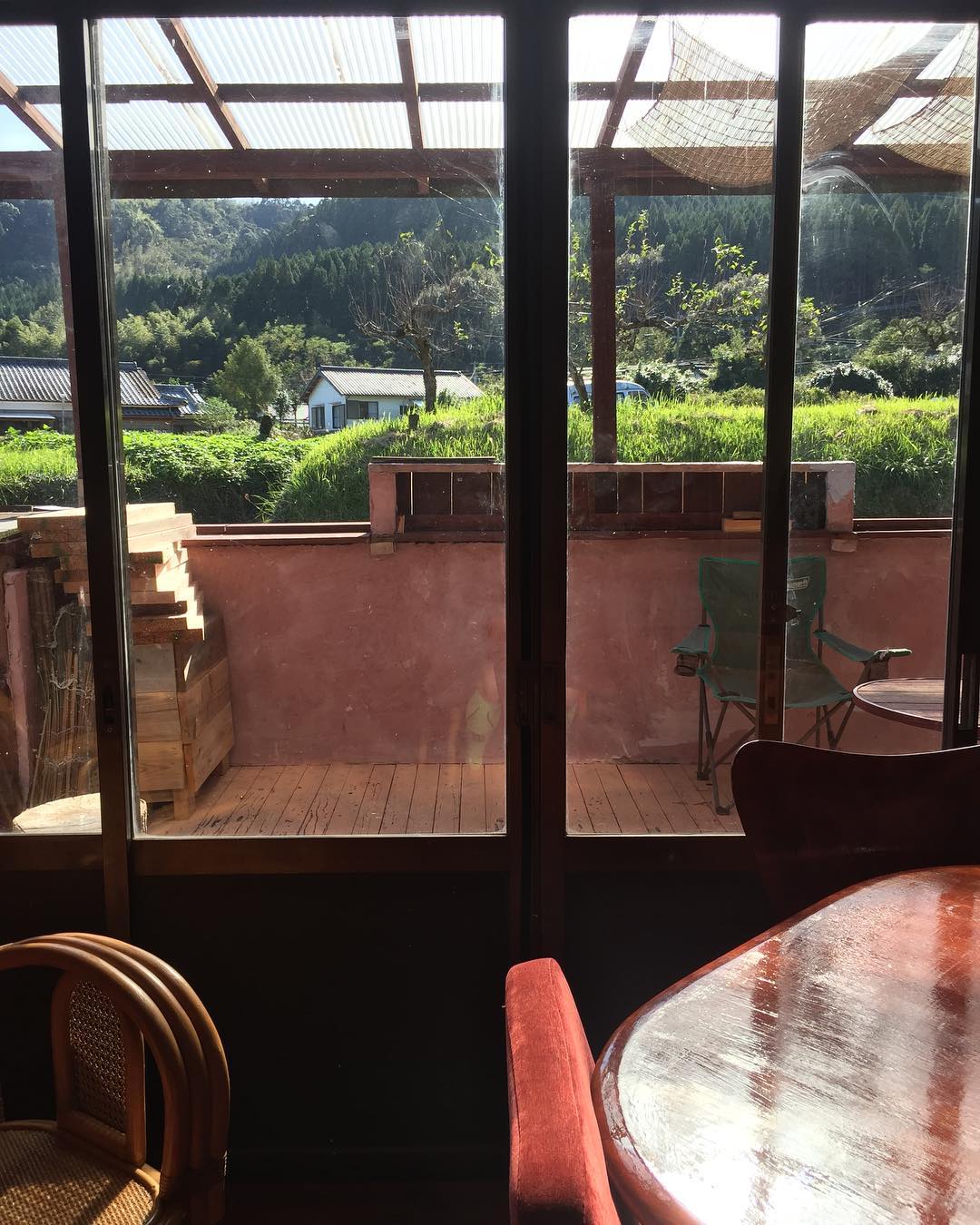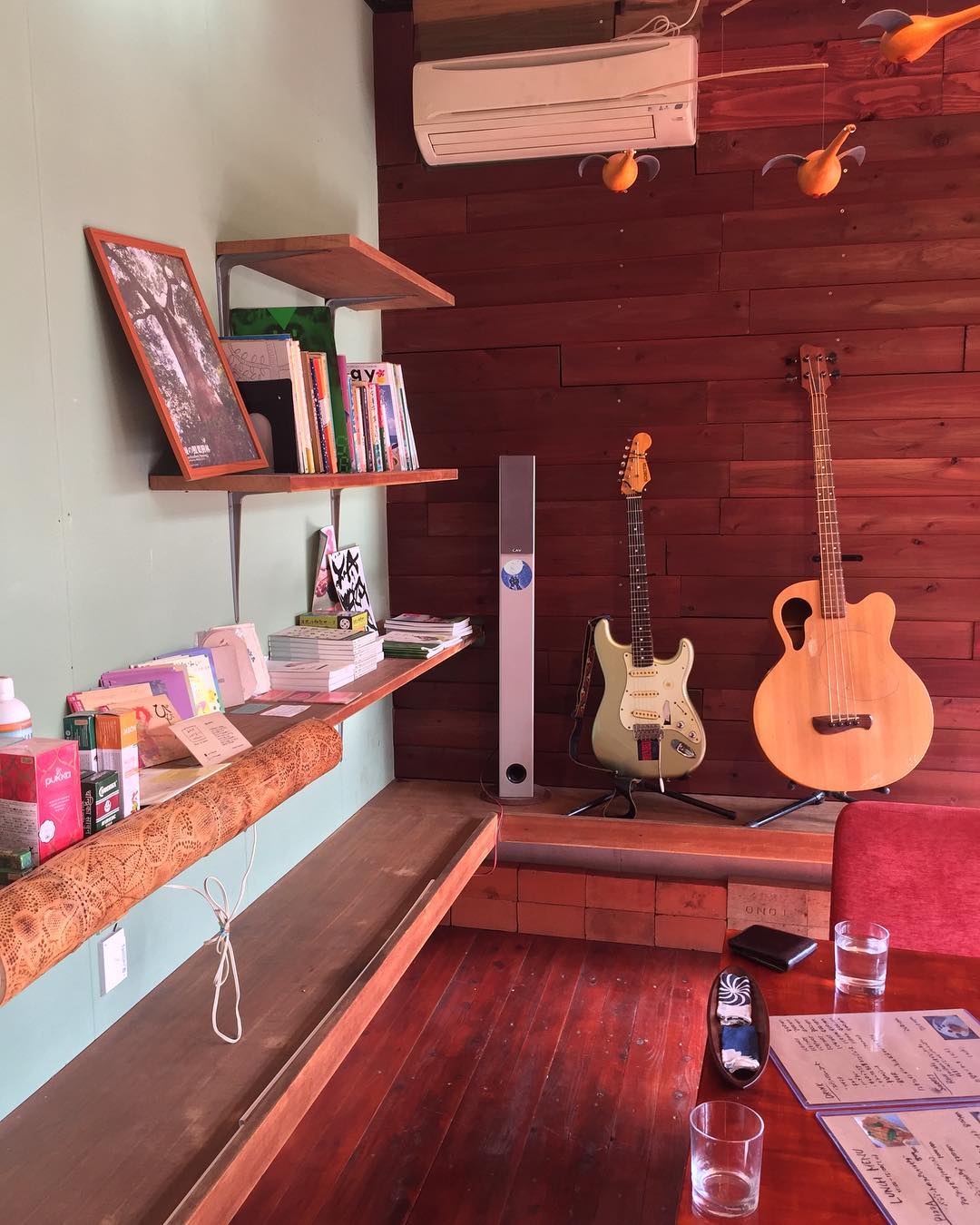 Tomorrow is the Ironman Triathlon World Championship in Hawaii. Kind of the football world cup for me 😅Looking forward to see what the best athletes in the world will produce. To celebrate, some Hawaiian vibes pics taken from... well my neighborhoods in Aoshima, Miyazaki!🌴 I have been training regularly myself for the Miyazaki Olympic Distance Triathlon in just a month. And next week an half-marathon! If you are on Strava too, connnect with me! #triathlontraining #aoshimabeach #miyazaki_colors #triathlonlife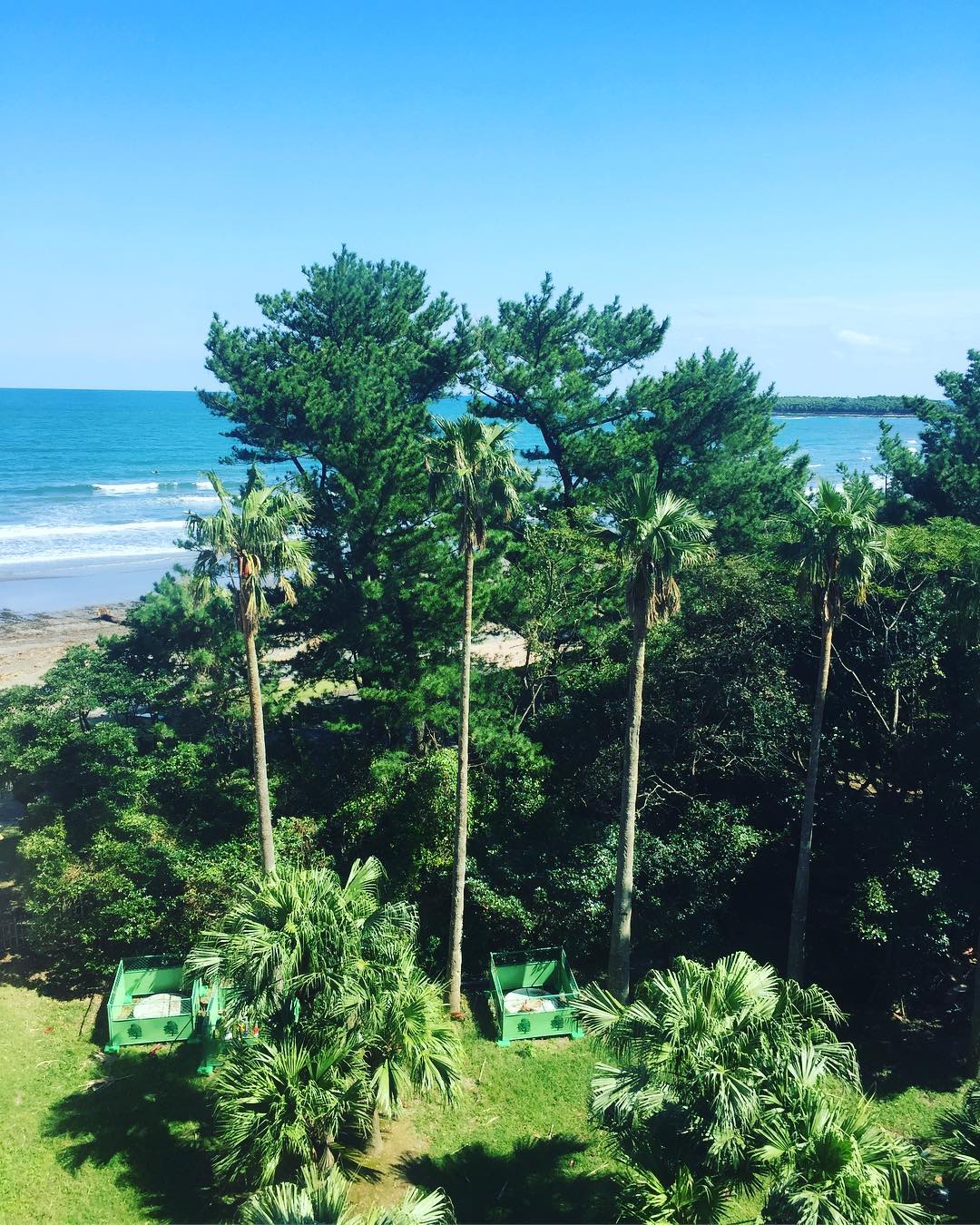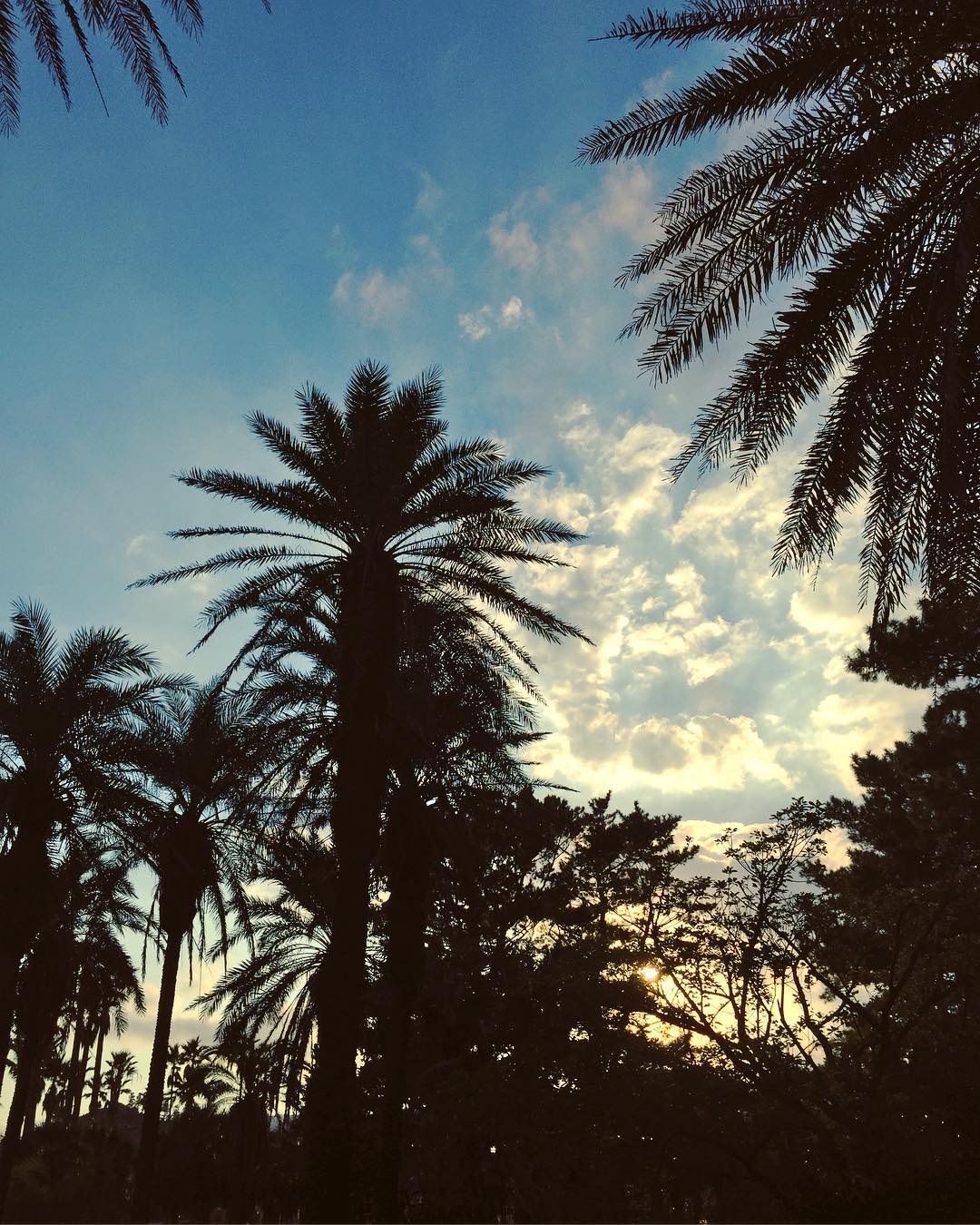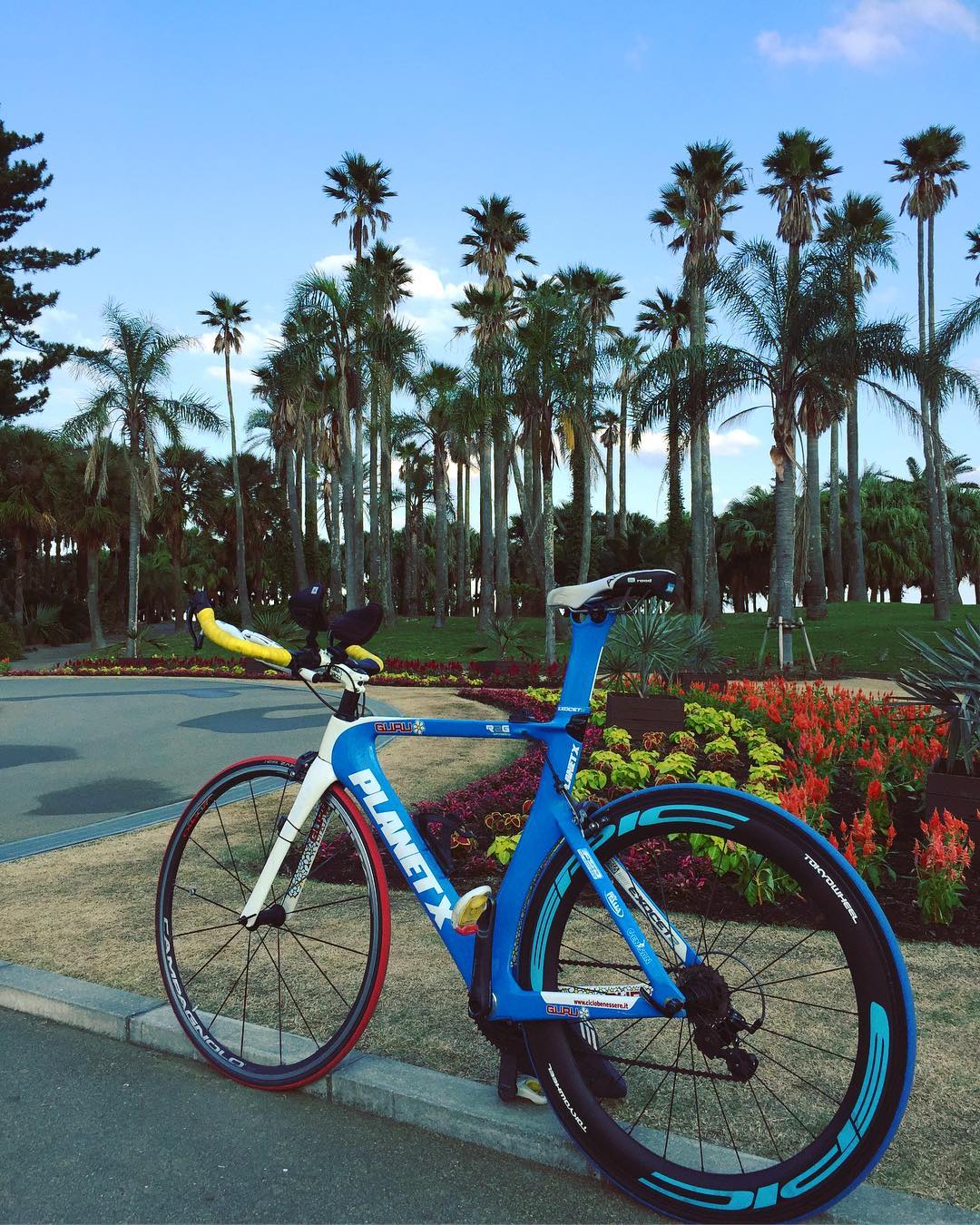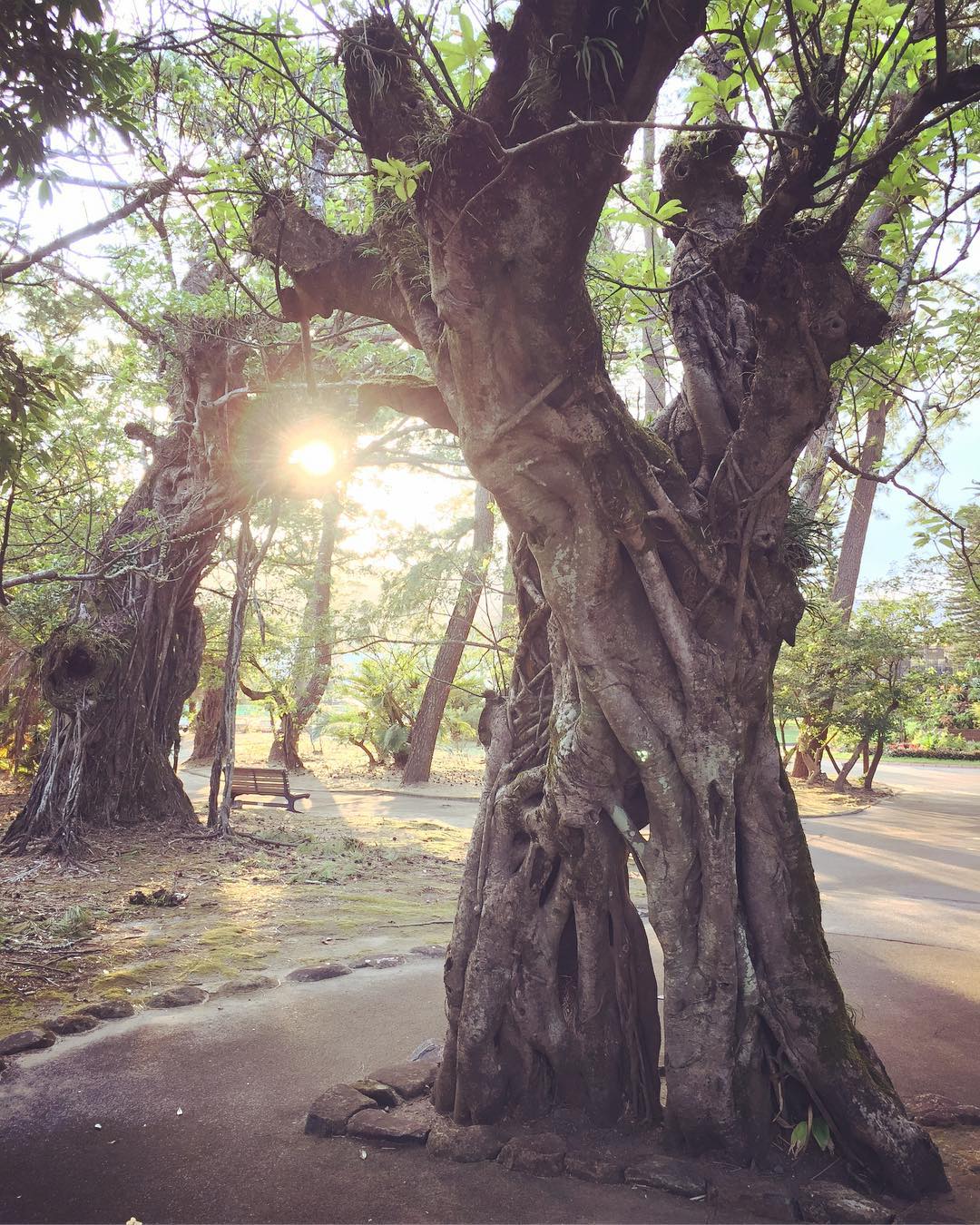 Unexpected usage of electric cables... @miyazaki_city : I know you are busy but please fix it before something bad happens :-) (Road 339 joining 27)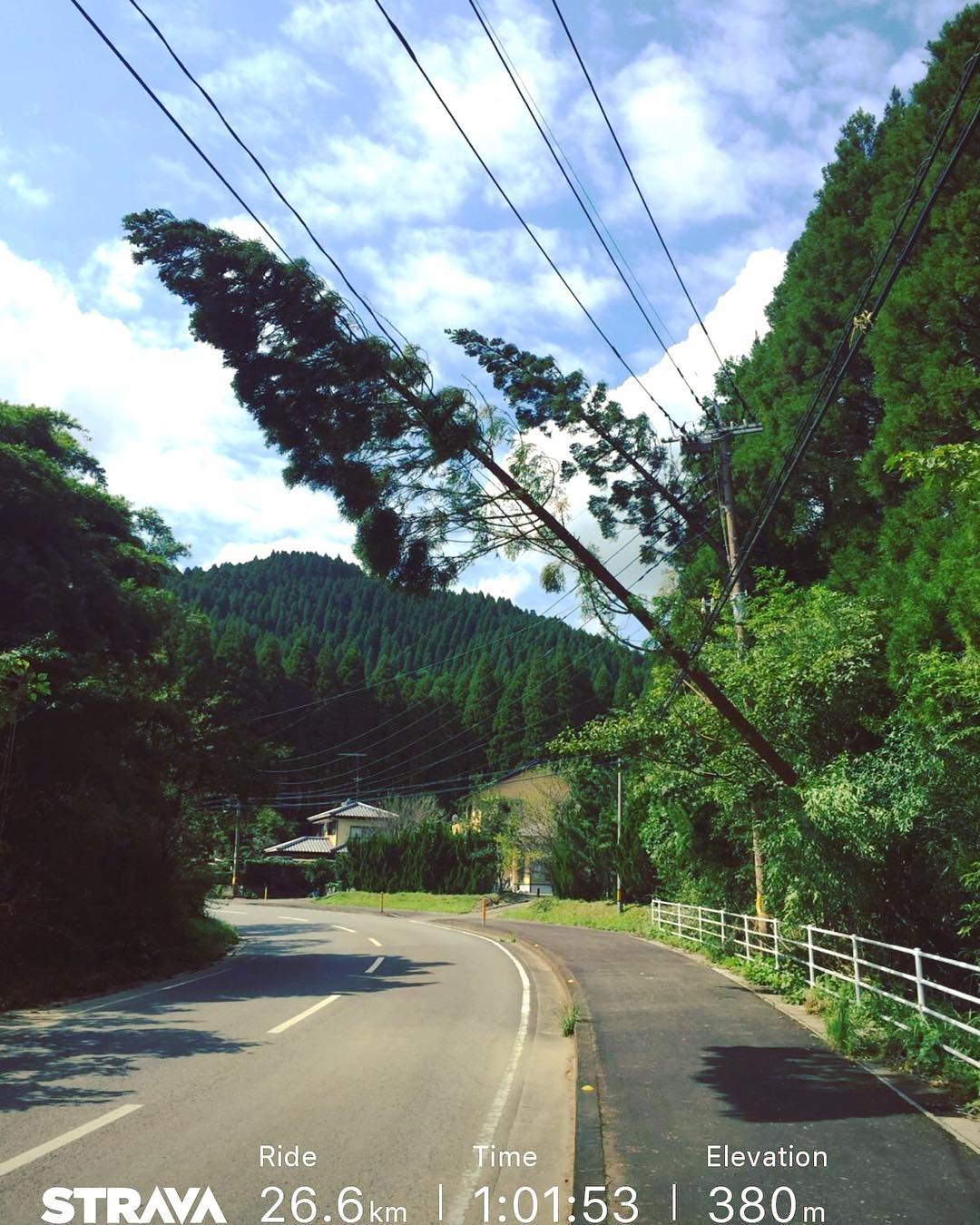 Trail run in Inohae valley towards the finale waterfall. #miyazaki #nichinan #kitago #宮崎 #日南 #北郷 #ラン #ハイク #トライアスロン #triathlontraining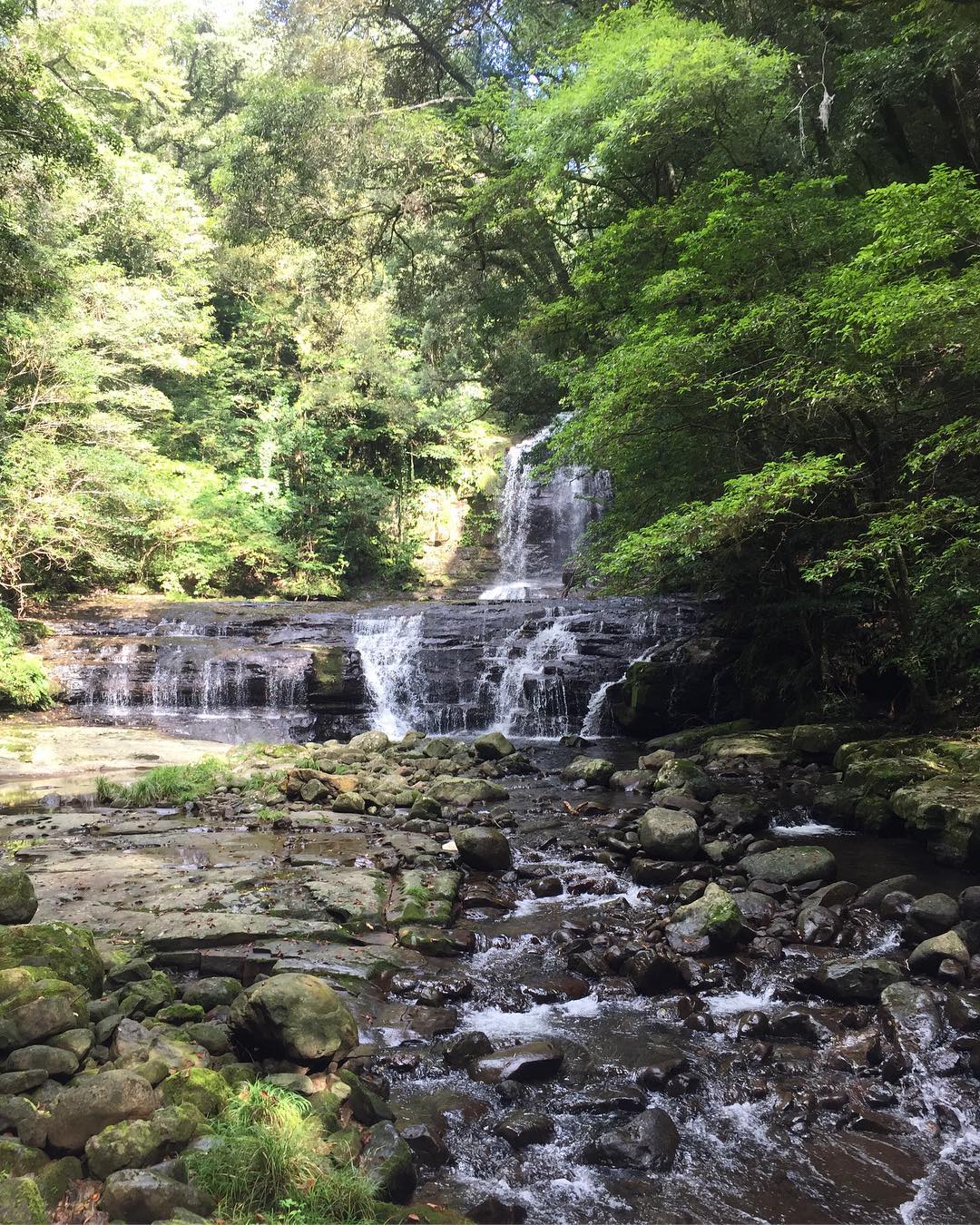 Nice ride from Nichinan to Kojima. Perfect weather :-) I am preparing Aya half-marathon in one month and Miyazaki olympic distance triathlon on 11/11.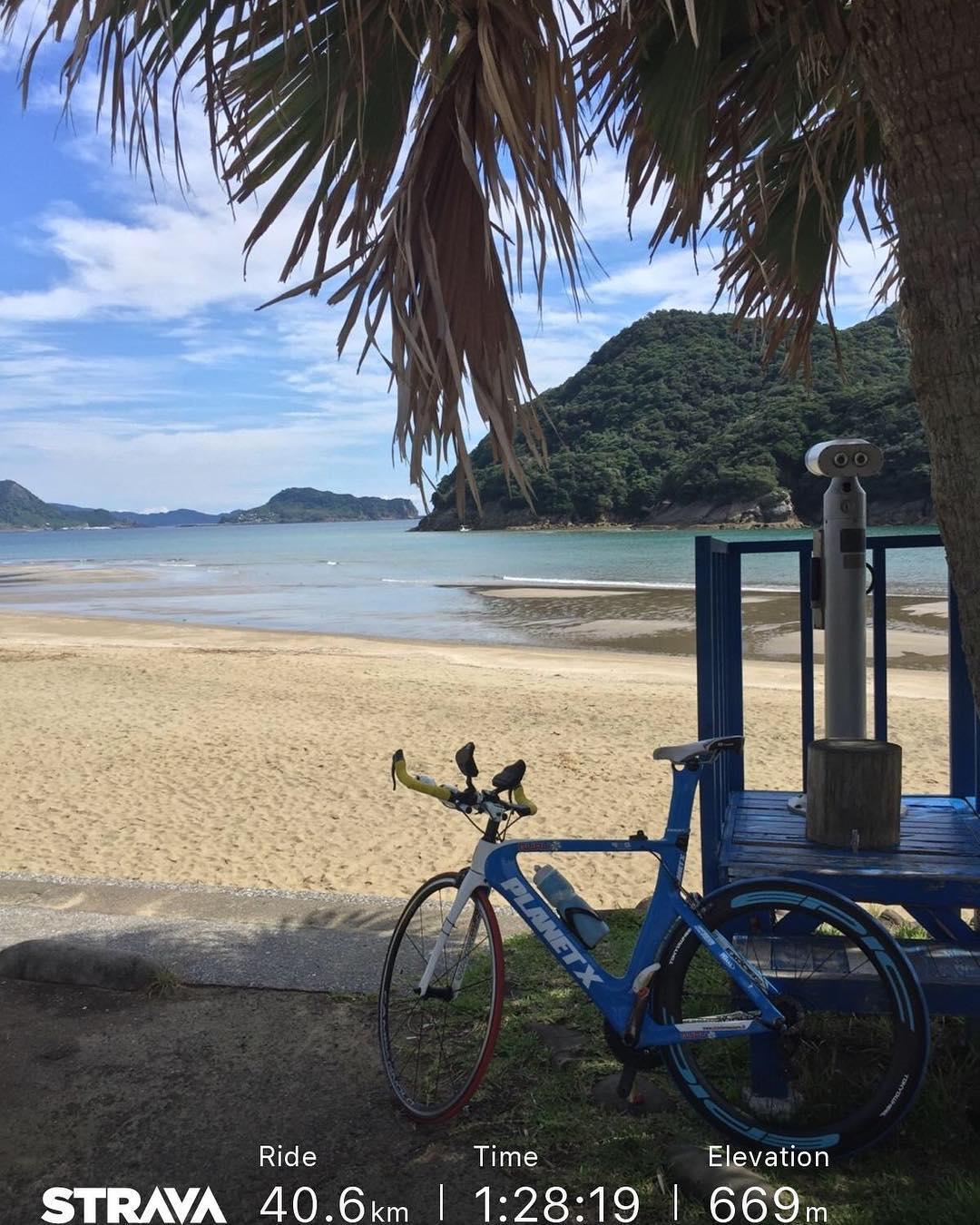 Time for beers and BBQ in @surfcity_miyazaki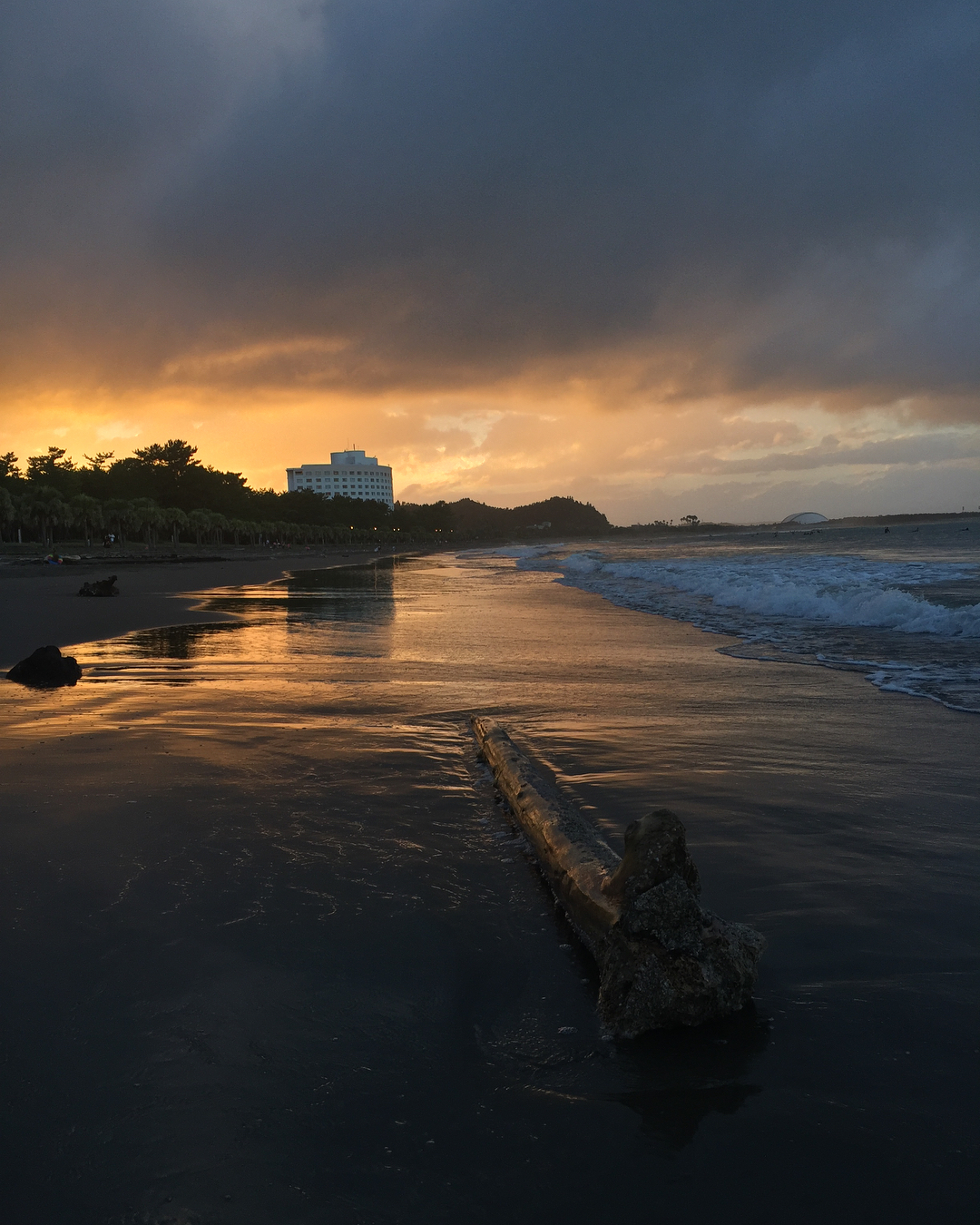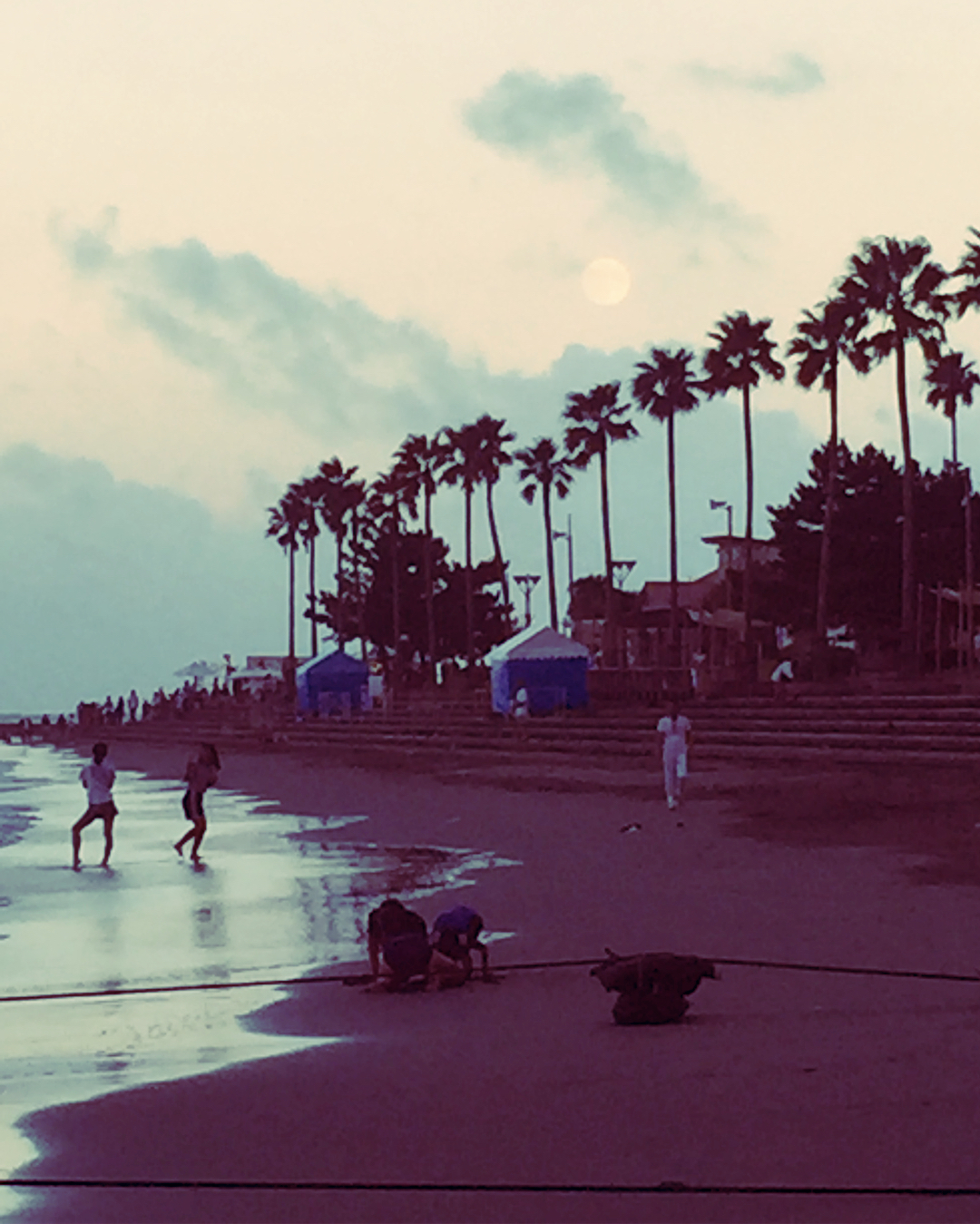 Good times today in Inohae keikoku (valley)! That was a 3 hours walk but refreshing . And yes I swam in the river :-)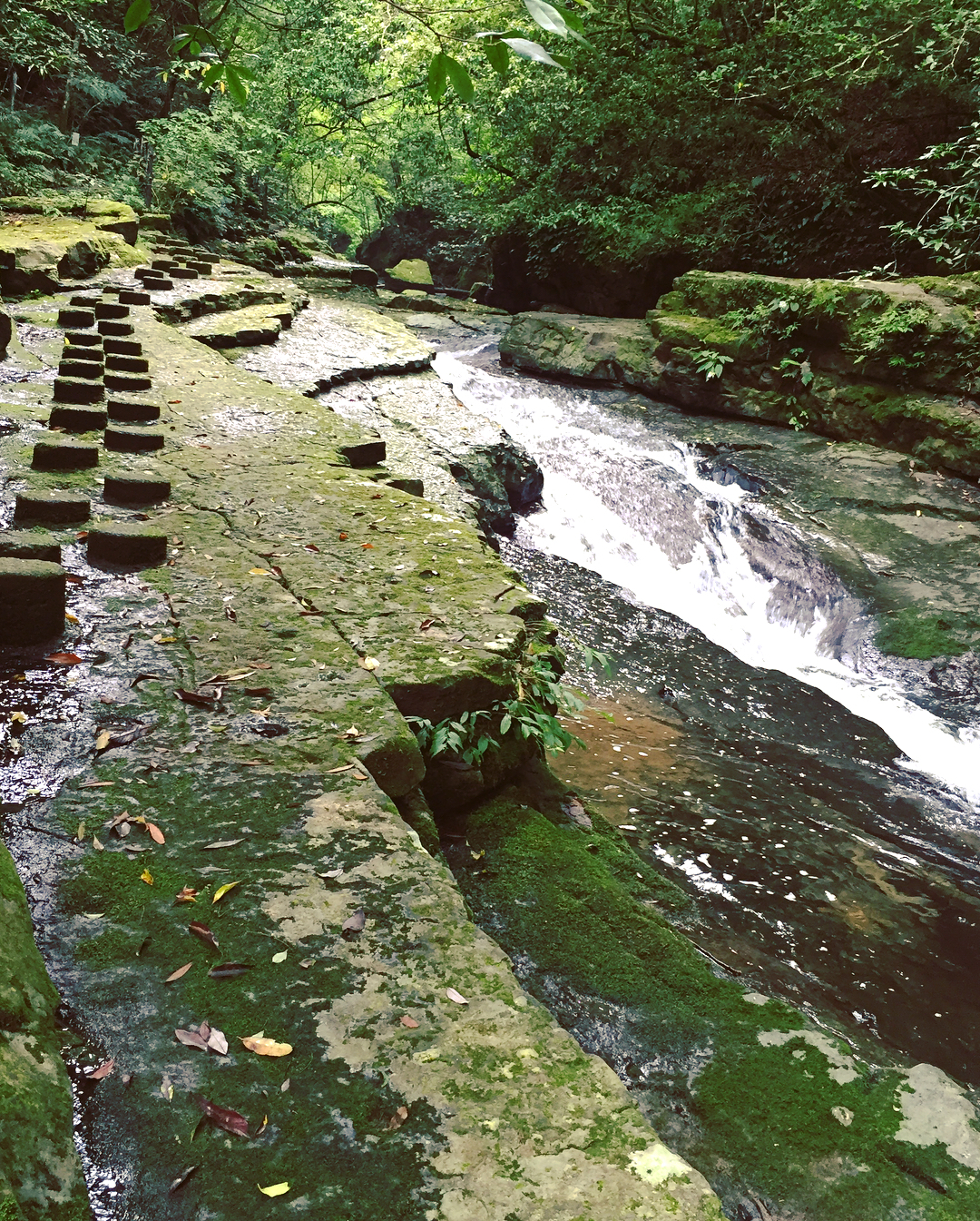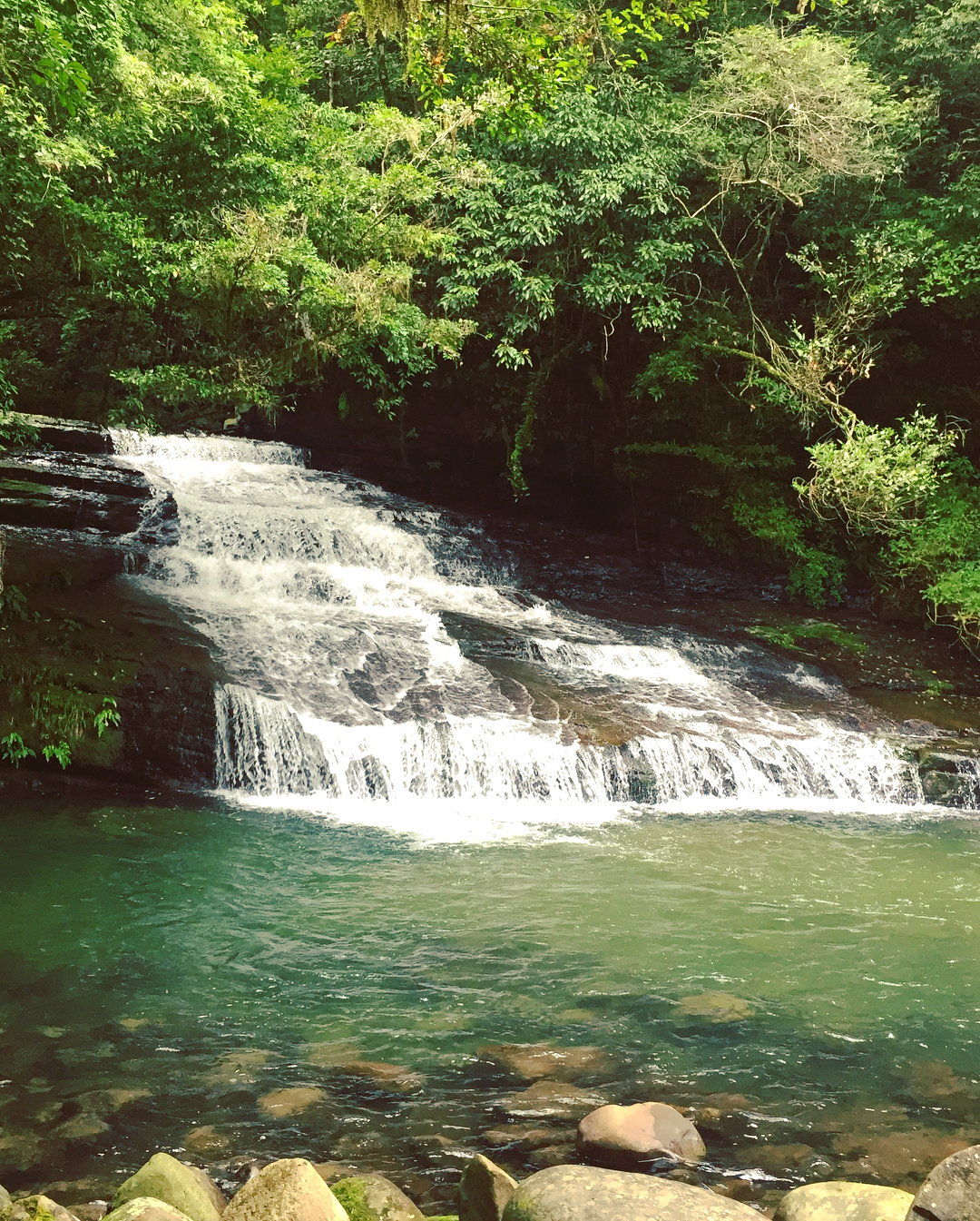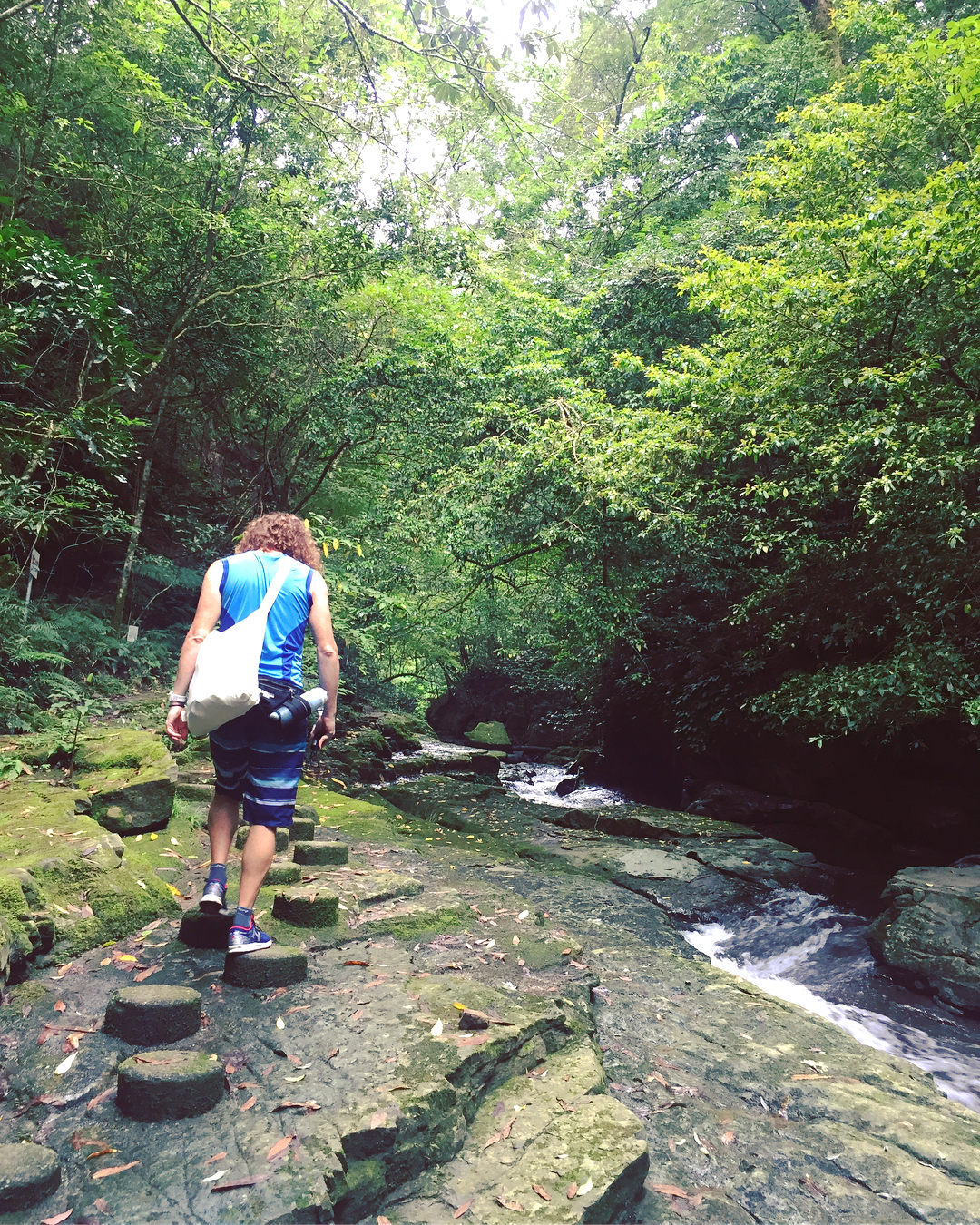 I might be from Normandy but I love running in the heat (definitely felt like36°C) as long as I have a cold bath afterwards though :-)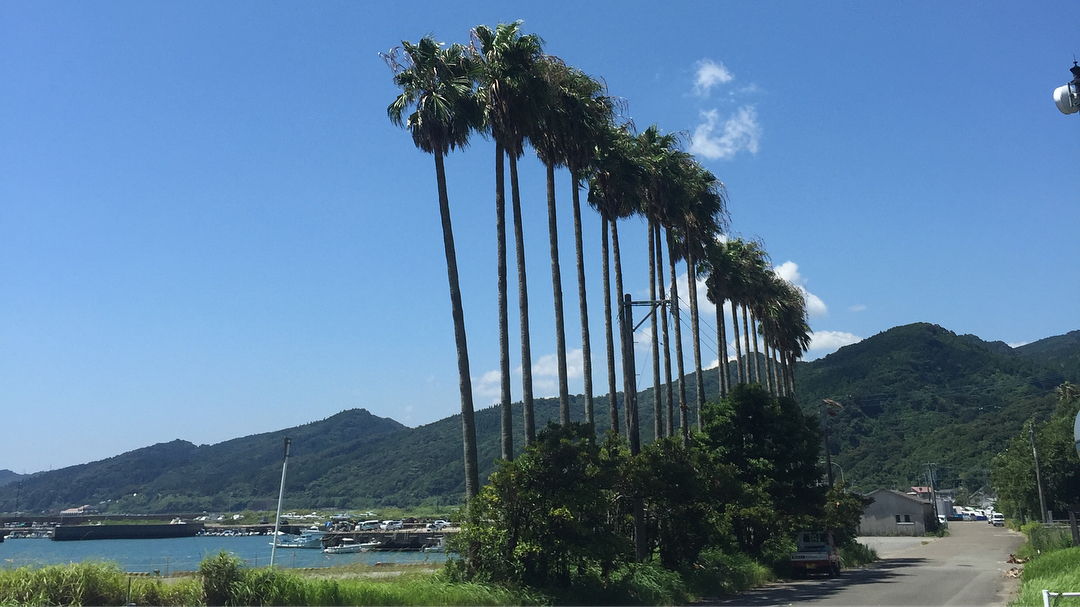 Omikoshi procession in Aoshima this week-end. I did not expect their next move! #lifeinjapan #miyazaki
Today I could only go out for a 25 minutes run, but at least I got that incredible #sunset ! #miyazaki_colors #aoshimabeach #running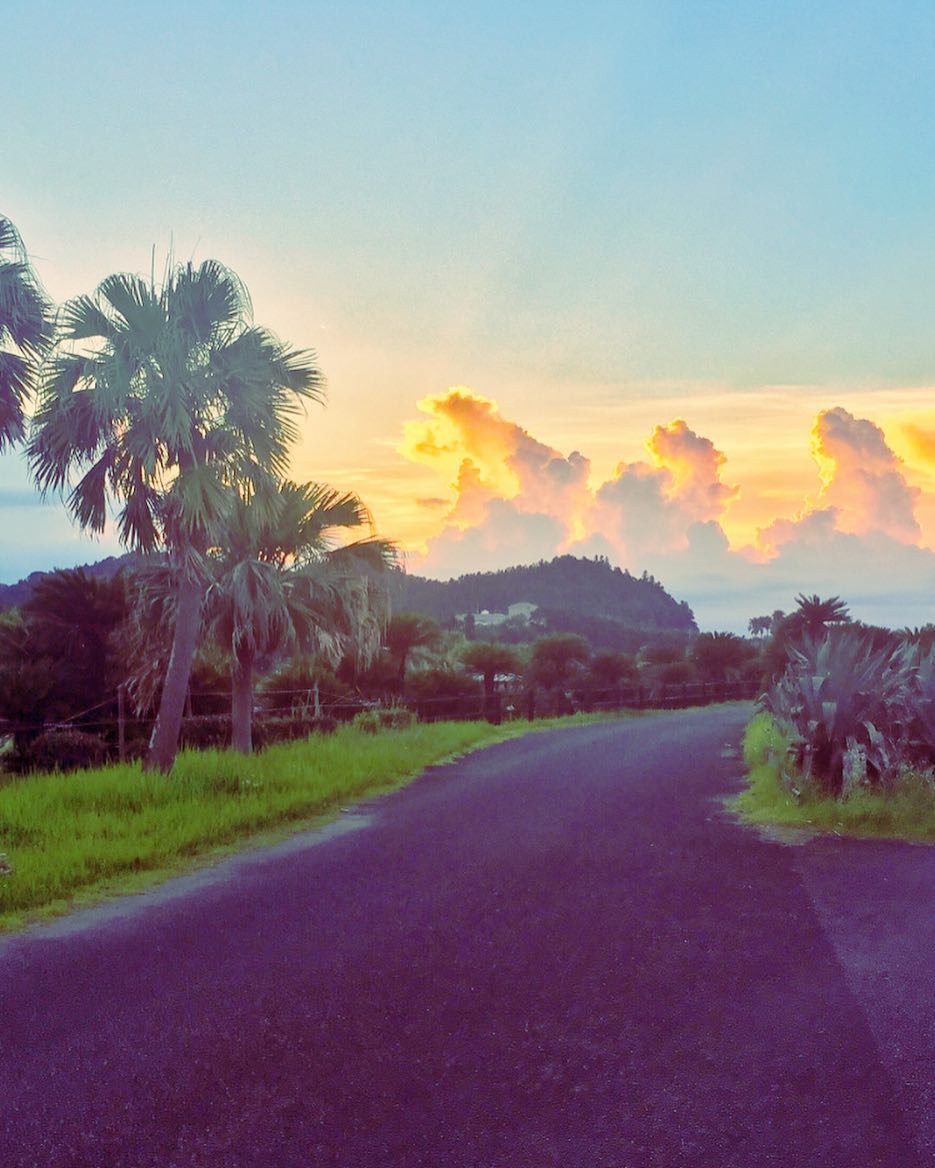 OjiKing team represents! 2 races with 6 teams each time : we got second (with a good time) and first, that qualified us for the finale. Again, against 6 teams and we finished third! The secret was to have a lady in our team I guess :-) 3rd among 99 teams! With no training and first time for everyone. BUT we all practice stand up paddle regularly and that is of course a good training. The winning team with also members of Surf City had strong stand up paddlers too. Funny thing : our team was awarded 10000 yens (1st team got 70000¥) 5 bottles of nihonshu and wine also! 🍷 #treelog #trunk #paddling #丸太 #日南 #丸太レース #弁甲競漕大会 #race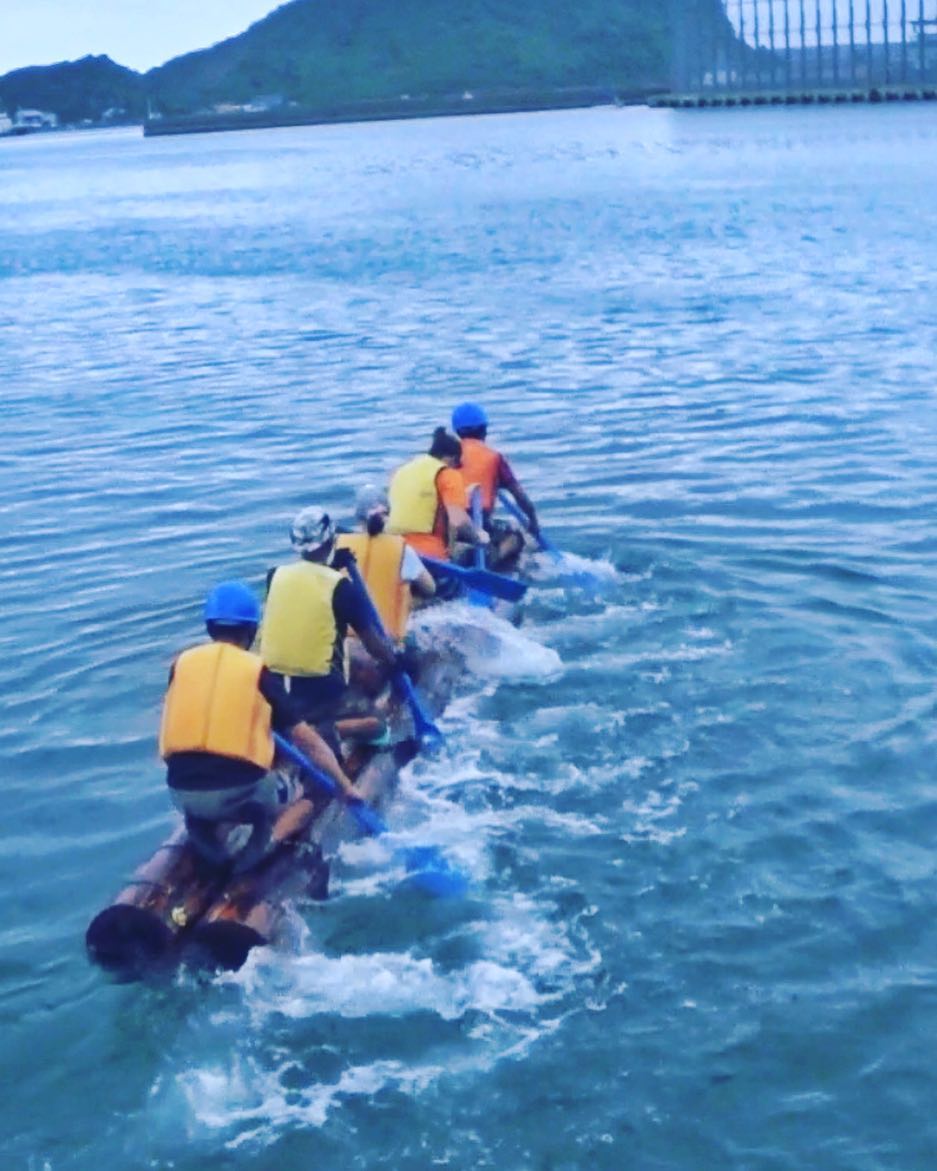 Seagaia Miyazaki Triathlon mini report : epic waves, rainy but happy. Picture before the start with olympian and medalist Matsuda Takeshi. Little we knew I'll finish the race just 40 sec. before him. (He swam 9 minutes faster than I though ;-) Despite having ridden the bike 3 times only this year, I placed 19/197 in my age group which is far better than expected. The flat course on the bike helped for sure. I am looking forward to next year as it was a great event. Video on my YouTube channel maybe end of the week. #triathlon #miyazaki #シーガイアトライアスロン #宮崎 #トライアスロン #松田丈志 #race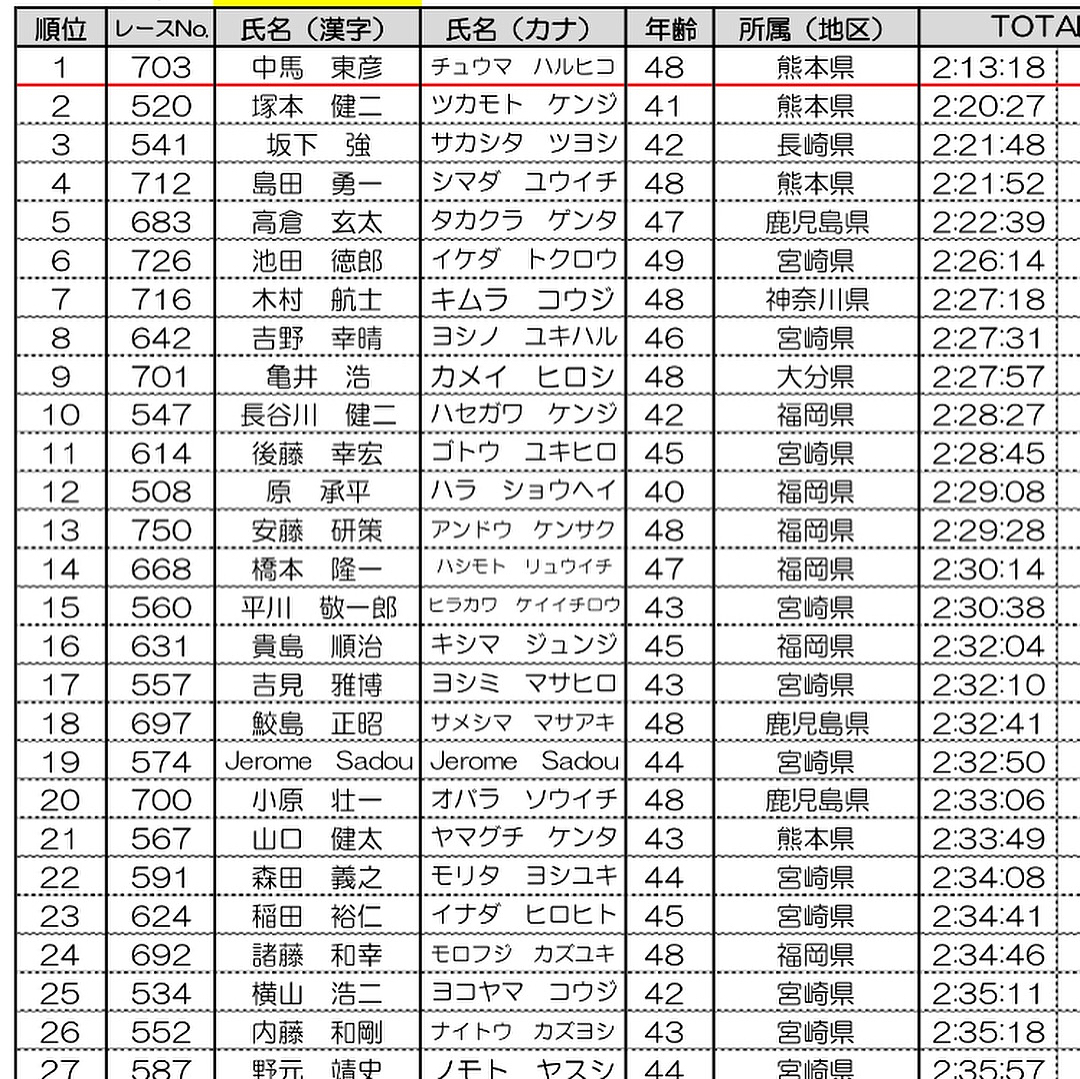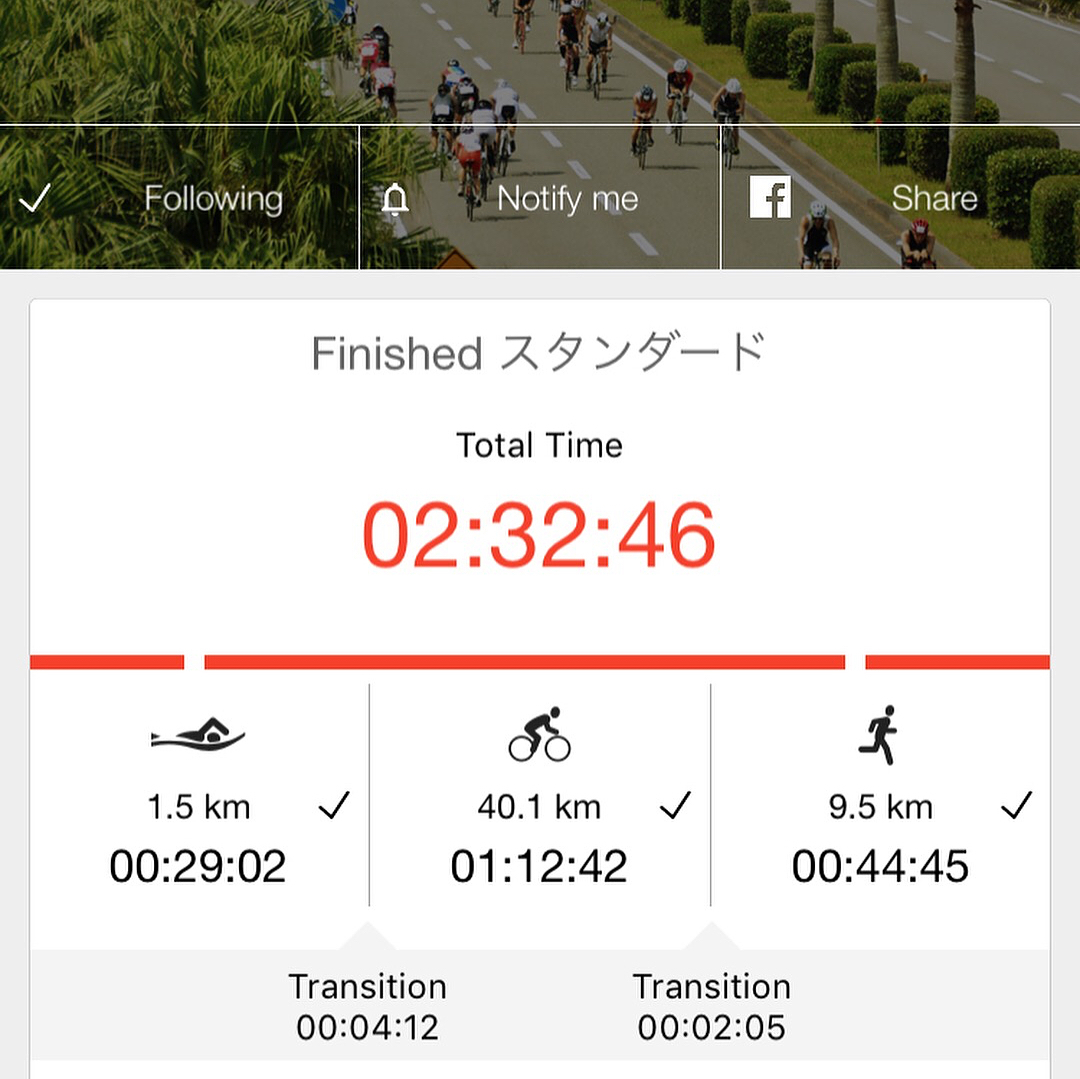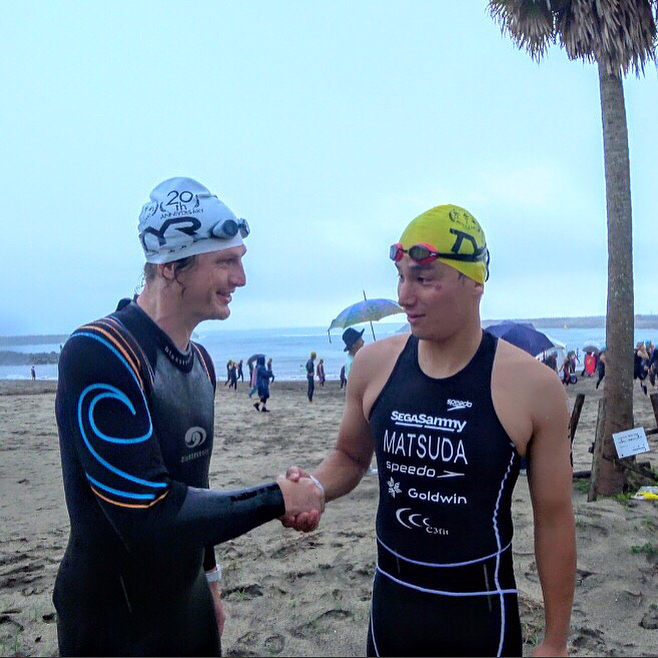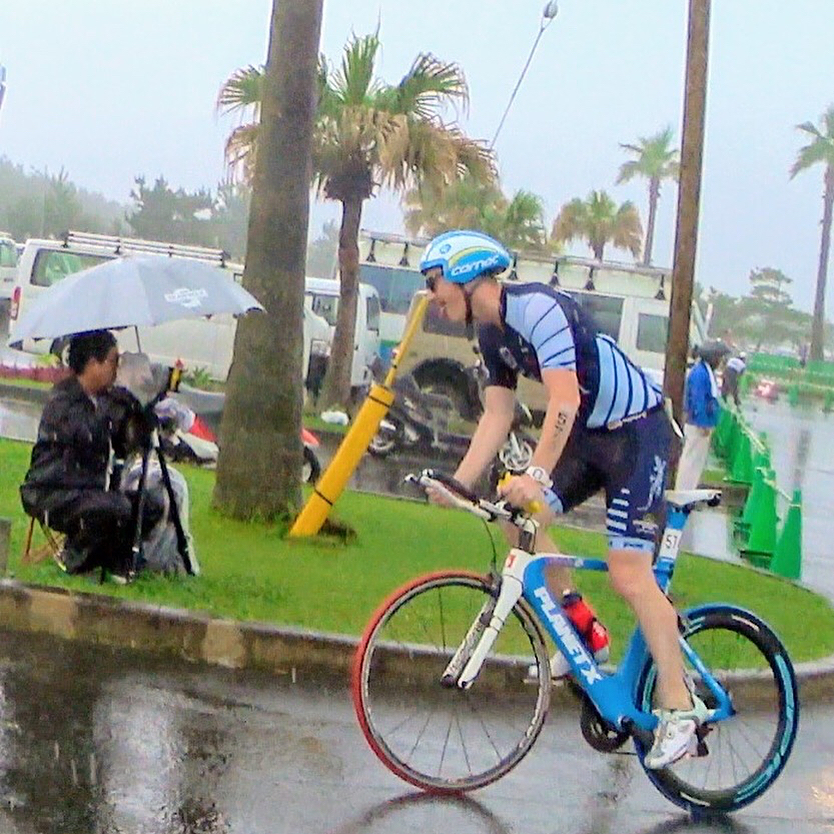 Despite being from Normandy I don't fancy at all camembert cheese but this wax camembert by @greenfix_surf smells so good I would bite into it. 😬 #madeinfrance🇫🇷 #nontoxic (Not a paid commercial for the product, I just thought it was funny)